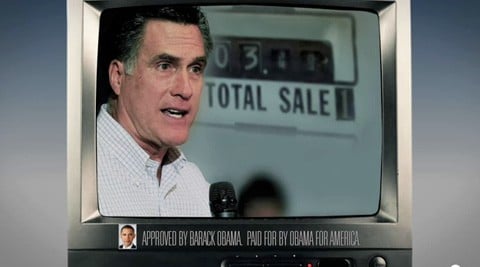 A new ad running tomorrow in Nevada, Florida, Colorado, Iowa, Ohio and Virginia is the Obama campaign's second general election media buy and goes after Romney directly for his tax breaks on 'big oil'.
Watch, AFTER THE JUMP…
New Gallup results: "If asked to choose between them today, 49% of U.S. registered voters say they would vote for Barack Obama for president, while 45% would choose likely Republican opponent Mitt Romney. While Obama's advantage is not statistically significant, it is the largest he has had over Romney in Gallup polling to date."