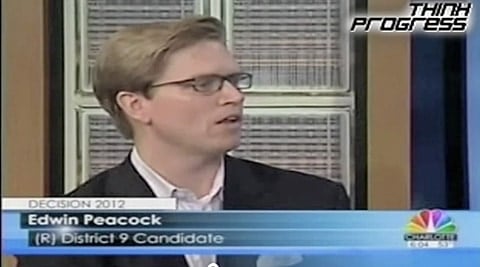 Edwin Peacock, a Republican candidate for Congress in North Carolina, spoke out against Amendment One, which would ban same-sex marriage, civil unions, and domestic partnerships, and is appearing on the ballot there May 8.

Peacock said the Amendment is unnecessary and would be bad for business.
Let me see your Peacock, AFTER THE JUMP…
Earlier today, Protect All NC Families released an ad featuring former Charlotte Mayors Harvey Gantt and Richard Vinroot speaking out against the discriminatory measure.