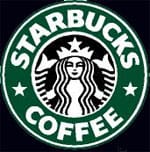 The National Organization for Marriage (NOM) started a boycott of Starbucks back in March after confronting the company's chairman and CEO Howard Schultz at the annual shareholders meeting about Starbucks' inclusive policies toward LGBT people and its support of marriage equality.
Since then, the company has seen a groundswell of support from the LGBT community and its allies including a petition with 643,838 signatures (at this posting) thanking the company. Its stock has risen, and the Schultz reports that they have not seen any negative effect of the NOM boycott.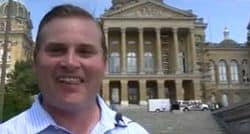 Maybe that's why NOM is making a desperate attempt to expand its boycott internationally, into countries where homosexuality is either heavily stigmatized, or criminalized:
In our first week, we gained 25,000 pledge signers in the U.S. alone; today we go international, expanding DumpStarbucks.com campaigns into Mandarin, Arabic, Turkish, Spanish, and Bahala (one of the chief languages of Indonesia)," announced NOM President Brian Brown. "DumpStarbucks.com online ads will also start running in Egypt, Beijing, Hong Kong, the Yunnan region of China, United Arab Emirates, Bahrain, Oman and Kuwait."
"What happens in Seattle won't to stay in Seattle," Brown (pictured) continued. "By making gay marriage core to his brand, Starbucks CEO Howard Schulz is telling millions of customers and partners who support traditional marriage in the Middle East, China, South America and North America that they aren't truly part of the Starbucks community."
Flailing.