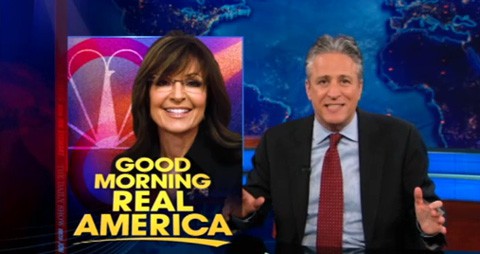 Jon Stewart took apart Sarah Palin's Today show appearance:
"You're pretending this whole appearance is some uncommonly ballsy way of stickin' it to the lamestream media. It's just another place for you to tout your brand of homespun nonsense – unchallenged!"
The John Oliver went to the scene to investigate Palin's infiltration of America's favorite morning show.
Watch, AFTER THE JUMP…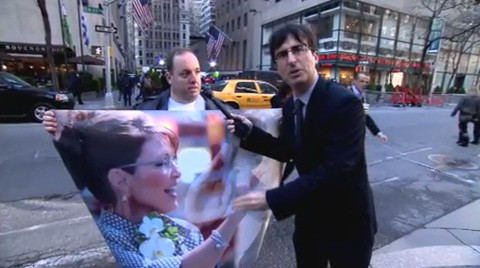 John Oliver: