Bradley Manning presses for dismissal of charges…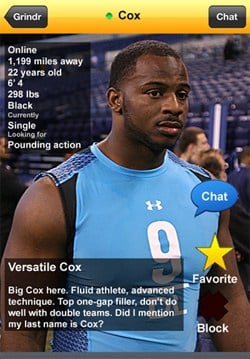 Outsports: The NFL Draft on Grindr.

Shirley Maclaine says there's one good thing about Dick Clark's passing.

Broad transgender rights on the horizon in Argentina? "Taking the next step in becoming the most progressive Latin American nation on LGBT issues, Argentina is poised to adopt a far-reaching gender identity law that would grant transgender individuals the right to change their name and gender on their official identification records."

Gambian president condemns "evil and ungodly" homosexuality.

Calvin Klein boytoy Nick Gruber arrested for cocaine possession: "Cops say they noticed Nick suspiciously reaching into the front of his pants … so they conducted a strip search back at the station…"

James Franco premieres Francophrenia.

Christine Quinn leads rivals by 20 points in early '13 NYC mayoral poll. "The NY1-Marist poll released Monday found that 32 percent of city Democrats say they'd support Quinn in the 2013 primary. Former city comptroller and 2009 Democratic candidate Bill Thompson follows with 12 percent, and Public Advocate Bill de Blasio, Comptroller John Liu and Manhattan Borough President Scott Stringer are close behind. Publisher Tom Allon is named by 1 percent."

Cristiano Ronaldo accentuates his package.

Darren Criss dons warpaint at Coachella.

Gotye backtracks on Glee cover criticism: "Really clever to transpose the song to two guys … It was a great idea."

Adrian Pracon, man spared by Swedish killer right-wing extremist Anders Breivik, was gay: "As a young gay man in a Catholic family he faced difficulties from some of those close to him when he came out – and although he has a good relationship with them now he felt isolated in his later teens."

More shots of Daniel Radcliffe as Allen Ginsberg in Kill Your Darlings.

Read an excerpt from Andy Cohen's new memoir…

The cause of brain freeze revealed by studying people sipping ice water: "They saw that increased blood flow to the brain through a blood vessel called the anterior cerebral artery, which is located in the middle of the brain behind the eyes. This increase in flow and resulting increase in size in this artery brought on the pain associated with brain freeze."

African women respond to Swedish Minister of Culture over genital mutiliation cake.

PHOTO: Victoria Beckham working as Starbucks barista.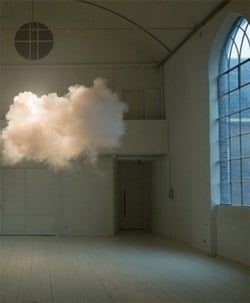 Indoor weather forecast: partly cloudy.

Sweden to deport trans women assaulted and urinated on by Russian police.

Janice Dickinson on America's Next Top Model: "Okay. I'm just going to say it. COVERGIRL chooses the model. It's not the judges. It's not Tyra."

Ewan McGregor and Cate Blanchett do The Graham Norton Show.

Rosie O'Donnell rips Lindsay Lohan casting as Elizabeth Taylor: "You're out of your mind! You're a crackhead! The last thing she did good she was sixteen."

Male strip club sues North Miami Beach for discrimination: "city officials long ignored a local law that prohibited three strip clubs from serving alcohol alongside naked dancers. Anyone visiting the city would think North Miami Beach is comfortably in touch with human sexuality. But now that one of those establishments is catering to a mostly homosexual clientele and changed its name to Swinging Richards, North Miami Beach suddenly has decided it's time to crack down on erotic adult entertainment."