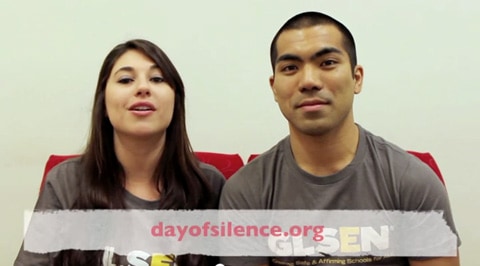 Today is the national Day of Silence, in which students from middle school to college take a vow of silence in an effort to encourage schools and classmates to address the problem of anti-LGBT behavior by illustrating the silencing effect of bullying and harassment on LGBT students and those perceived to be LGBT.
Meet Juliann and Ikaika, your GLSEN Day of Silence 2012 organizers, and an ally, MSNBC's Thomas Roberts, AFTER THE JUMP…
Visit Day of Silence on Facebook here. And on Twitter here.