Occupy Raleigh to hold anti-Amendment One march and protest tonight.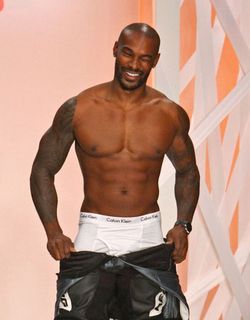 A Tyson Beckford sex tape is being shopped around.

Freddie Mercury to join Queen in concert via a Tupac-style non-hologram: "May stressed the new 'effect' was not a hologram, calling it 'an optical illusion of sorts'."

A fourth masseur has come forward against John Travolta: "Travolta would always request a man for his massage, but after a while no one would take him," Caputo shares. "It got to the point where they couldn't find any men to take him, and they had to ban him."

L.A. Times: Gay donors now mainstream. "Born of the desperate urgency of the AIDS crisis, the fundraising powerhouse assembled by the gay community has propelled its concerns to center stage. Both the Obama campaign and gay activists reject the suggestion that the president's endorsement of same-sex marriage was tied to fundraising. But there is no doubt that a once-marginalized constituency is now mainstream, influencing electoral politics from city hall to the White House."

X Factor getting ready to announce Britney Spears and Demi Lovato as judges?

James Franco's Rebel exhibition opens at L.A.'s MOCA: "The 34-year-old actor and director put together the exhibit, which pays homage to James Dean's film Rebel Without a Cause, with help from artists Terry Richardson, Ed Ruscha, Harmony Korine, Paul McCarthy, Damon McCarthy, and more."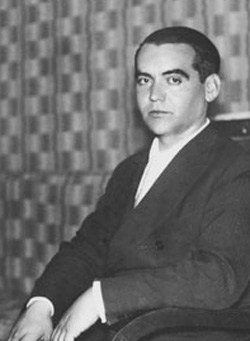 Name of Federico Garcia Lorca's lover emerges after 70 years: "The identity of the lover to whom Federico García Lorca wrote passionate verse in his final year has been a mystery ever since the poet's assassination during the Spanish civil war. But now, more than 70 years later, his name has finally emerged. The art critic and journalist Juan Ramírez de Lucas kept a box of mementoes of their year-long passionate relationship, including a previously unseen poem and a diary, hidden away throughout his life."

Darren Hayes's beautiful "Stupid Mistake".

Vintage Leica camera auctioned for record $2.79 million.

British Defense Secretary Philip Hammond won't back same-sex marriage: "Clearly it's not the No. 1 priority. If you stop people in the street and ask them what their concerns are, they'll talk to you about jobs and economic growth, they'll talk to you about the level of the wages they're earning, wanting to see real growth in wages again. There is no legislation in the Queen's Speech [on gay marriage]; there's a consultation going on, and we should look at, listen to what people are saying in response to that consultation."

Madonna's MDNA tour setlist.

Prince Harry: born to ride.

Male model fix: Nicholaus Otto.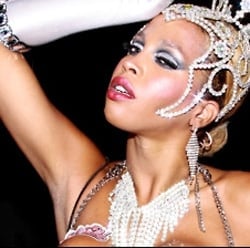 Lorena Escalera, a trans performer from Brooklyn, died over the weekend in a suspicious apartment fire.

Tennessee Governor signs bill on "gateway sexual activity": "Haslam signed Senate Bill 3310 over calls to veto the measure from the American Civil Liberties Union and others. The measure says that sex ed teachers cannot encourage "gateway" activities that stop short of sexual intercourse."

Trinidad and Tobago to consider same-sex marriage: "Government is currently looking into the issue of gay and lesbian marriages and a decision will be made public at some point, said Foreign Affairs and Communications Minister Suruj Rambachan. 'It is a matter being discussed by the Government at the moment and I'm sure that sooner or later you will be provided by a policy decision on such matters,' he said."