Senior Romney aide Eric Fehrnstrom outed a transgender woman, ending her political career: "I can remember his glee when he found the birth certificate."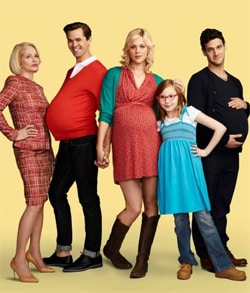 First look: Justin Bartha and Andrew Rannells as a gay couple who form a family with a surrogate in The New Normal.

Third man comes forward, claims John Travolta offered him money for sex on a Royal Caribbean cruise.

The White House blog looks at reactions to Obama's same-sex marriage endorsement. More here.

Senate committee agrees to hold hearings on ENDA: "In a statement Thursday, Sen. Tom Harkin (D-Iowa), chair of the Senate Health, Education, Labor & Pensions Committee, announced he intends to hold a hearing on ENDA on June 12. 'Every American deserves an equal opportunity to earn a good living, judged by their talent, ability and qualifications free from discrimination,' Harkin said. 'Workplace discrimination based on an employee's sexual orientation or gender identity is reprehensible and has no place in our nation.'"

Adele is set to do an NBC Special with Matt Lauer next month.

Amy Winehouse and Pete Doherty's blood-smeared artworks are for sale.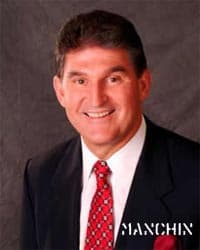 Democrats faced with questions about gay marriage positions: "Senators Claire McCaskill of Missouri, Joe Manchin of West Virginia and Jon Tester of Montana are among Democrats facing questions about their stand on the issue and whether they are swayed by the president's support, which he announced May 9. McCaskill, Manchin and Tester are seeking re-election this year in Republican-leaning states. None back gay marriage."

Buzzfeed: A Mitt Romney gay rights timeline.

Adam Lambert streaming his new album Trespassing.

John Kerry, 16 Senators urge White House to delay enforcement of restrictions on immigrants who risk deportation because of their same-sex marriages: "In a letter sent to Attorney General Eric Holder and Homeland Security Secretary Janet Napolitano, the senators said they were troubled that some immigration field offices 'are apparently following a blanket policy to deny green card applications for all gay spouses.'"

Taylor Kitsch buzzed.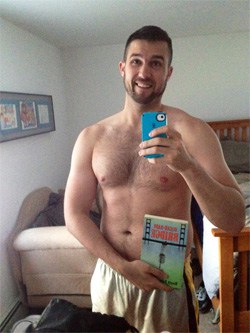 Gay Marines Facebook page creator and author Brett Edward Stout is not above a bit of pandering to publicize his book Sugar-baby Bridge.

Gay rights supporters draw up Wyoming civil union bill: "Perhaps the big question now for civil unions in Wyoming is which of these philosophies will govern lawmakers' votes: a determination to prevent the undermining of marriage, one of society's key institutions, or an aversion to having government interfere in people's lives."

We've lost another one.

U.S. Bishops investigate Girl Scouts.

Ann Coulter on Mitt's bullying, Obama's same-sex marriage endorsement: "I haven't read The Washington Post article, but I think it would be discriminatory if Mitt Romney did not play pranks on gays, just the way he plays them on non-gays. And I don't know, back then, how many people were all that aware of it? But Mitt Romney is known for being a prankster. I don't think this issue is going to help Obama much. It is just that it is not going to hurt him as much as it would hurt a non-half-black Democrat. I think this whole thing is a lot like — it's such a sign of desperation."