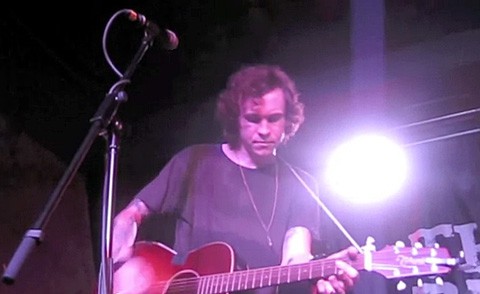 Tom Gabel, lead singer of the band Against Me!, is coming out as transgender, Rolling Stone reports: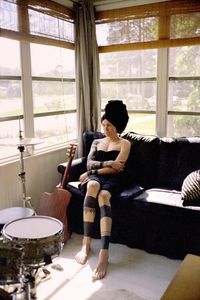 Gabel, who has dealt privately with gender dysphoria for years, will soon begin the process of transition, by taking hormones and undergoing electrolysis treatments.
Gabel will eventually take the name Laura Jane Grace, and will remain married to her wife Heather. "For me, the most terrifying thing about this was how she would accept the news," says Gabel. "But she's been super-amazing and understanding."
Gabel only told a handful of family and friends about her plan to transition before talking to Rolling Stone. Because this is the first time a major rock star has come out as transgender, the singer made a point of speaking openly about it. "I'm going to have embarrassing moments," says Gabel, "and that won't be fun. But that's part of what talking to you is about – is hoping people will understand, and hoping they'll be fairly kind."
Her full story will be in the upcoming issue of Rolling Stone.
Said GLAAD President Herndon Graddick: "Tom's decision to live life authentically is a not only a personal step forward, but one that will advance the national discussion about treating transgender people with fairness. As more and more Americans get to know people who are transgender, they're coming to embrace and celebrate them."
Watch Gabel sing "Transgender Dysphoria Blues" earlier this year, AFTER THE JUMP…
Make sure not to miss a Towleroad headline by following @TLRD on Twitter.