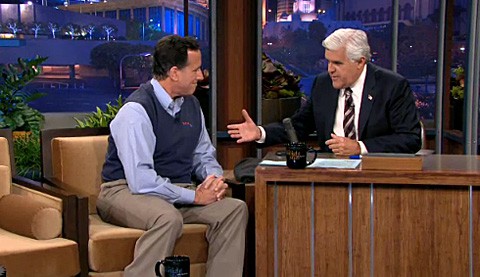 On the Tonight Show last night, Jay Leno asked Rick Santorum about his opposition to same-sex marriage and gays adopting children, telling him that he disagrees. Leno also asked Santorum why he waited till the middle of the night to endorse Mitt Romney.
Watch, AFTER THE JUMP…
Not following us on Twitter @TLRD yet? We appreciate it when you share and RT our content.
Romney endorsement: