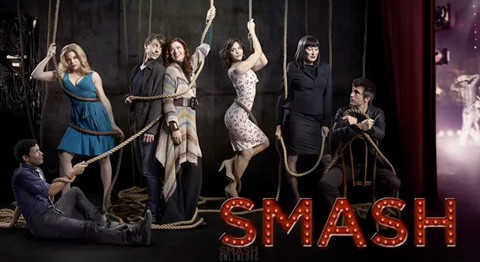 You may recognize the name Donnie McClurkin. He's a gospel singer and minister who stirred up controversy for Barack Obama during the 2008 election campaign because of his statements condemning homosexuality.
Which is why it's odd that NBC's show about Broadway, Smash, is celebrating his music.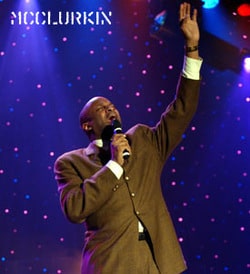 McClurkin is a notorious homophobe who performed at the Republican National Convention in 2004, has vowed to battle "the curse of homosexuality," and believes that gays can be turned straight with religious intervention.
Wrote the WaPo in 2004: "McClurkin wrote on a Christian Web site in 2002 that he struggled with homosexuality after he was molested by male relatives when he was 8 and 13. 'I've been through this and have experienced God's power to change my lifestyle," he wrote. "I am delivered and I know God can deliver others, too.'"
Writes our tipster: "As a gay Christian working in the world of theater… I really dug the storyline last night about a gay dancer bringing the cast to his church… couldn't help but be disappointed that the show chose a song (no matter how wonderful it is) to fit the scene written by a man who thinks a large percentage of the chorus boys on the show are an abomination."
Watch McClurkin and Smash perform his song "Stand", AFTER THE JUMP…