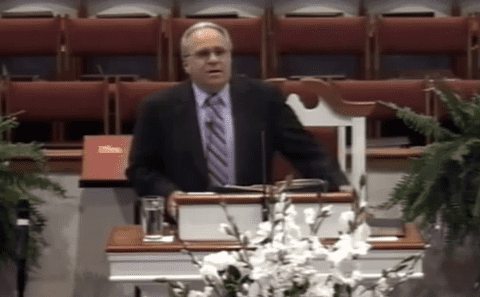 In a sermon blasting President Obama for his same-sex marriage support, Pastor Charles L. Worley of Providence Road Baptist Church in Maiden, North Carolina, offered a novel — and horrific — solution to the so-called gay scourge: build an electric fence and let "lesbians, queers and homosexuals" starve to death.
"I figured a way to get rid of all the lesbians and queers," he says in his sermon, delivered on May 13. "Build a great, big, large fence — 150 or 100 mile long — put all the lesbians in there… Do the same thing for the queers and the homosexuals and have that fence electrified so they can't get out… And you know what, in a few years, they'll die." Worley fails to understand that gay people are born, not made, and that there would just be more LGBT folk coming down the line.
He also that if he's asked who he'll vote for, he'll reply, "I'm not going to vote for a baby killer and a homosexual lover."
The not-so-holy man concludes, "God have mercy. It makes me pukin' sick to think about — I don't even whether or not to say this in the pulpit — can you imagine kissing some man?"
Throughout the sermon, many of his congregants can be heard calling out "Amen."
Watch Worley's wretch-worthy remarks, AFTER THE JUMP…
(h/t to the Catawba Valley Citizens Against Hate for posting the video on YouTube)
Note: Worley does say "drop some food" for the lesbians, which suggests perhaps he doesn't want to starve us all to death, but there's no mention of supplying an endless cupboard of sustenance, which is why, to me, this speech sounds like starvation.