Tuna scrape, the pink slime of sushi.

Longest-serving GOP Senator Dick Lugar (R-IN) could go down in primary.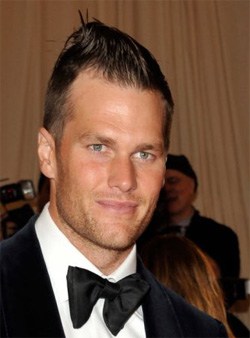 Tom Brady works new up-do.

Dlisted parses the dirty details of the John Travolta masseur lawsuit.

Accuser: 'I have proof'.

China expels Al Jazeera English language channel: "The network's correspondent Melissa Chan was scheduled to leave Beijing by jet Monday night after the government refused normally routine requests to renew her press credentials or to allow another correspondent to replace her."

Former Pennsylvania Governor Ed Rendell: Obama should "man up" and embrace same-sex marriage.

New York Senate considers GENDA, transgender non-discrimination bill: "Legislation approved 81-59 by the state Assembly last week would add gender identity and expression to state laws banning discrimination based on race, religion, sex, disability and sexual orientation. It would become a hate crime, with increased penalties, to harass or attack someone for being transgender."

Who wore what at the 2012 Met Costume Institute Gala?

Bigger the better: Nelly Furtado premieres new video for "Big Hoops".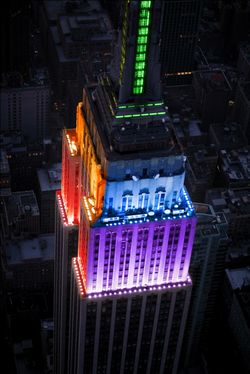 Empire State Building gets new LED lighting system: "Because the colors of each LED fixture can be manipulated independently and instantaneously via computer, lighting effects — including rainbows, ripples, cross-fades and burst effects — can be created that appear to be animated, continuously moving and changing."
Rooting for…Joshua Ledet.

Dozens testify at Lincoln, Nebraska hearing for LGBT rights ordinance: "The Lincoln City Council heard from more than 70 people in a 6½-hour marathon hearing Monday night expressing their strong feelings — pro and con — about a proposed ordinance that would protect gays and lesbians from discrimination in employment, housing and public accommodations." The City Council is expected to vote May 14.

WWE's CM Punk opposes NC's Amendment One, hashes it out with fans: "Having expressed his disgust at the perceived likelihood that the Amendment 1 ballot measure in North Carolina's ban on gay marriage will pass in the US state, the WWE champion continued a Twitter dialogue on the subject with other users throughout the day."

Giant Sleeper Shark may be 'monster' living in Alaska's lakes.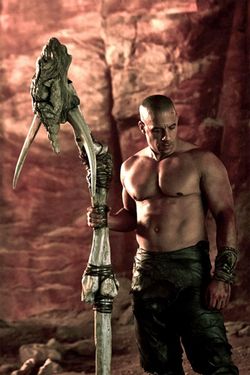 Vin Diesel works a big bone in new Riddick still.

Catholic schools in Wales under fire for reading anti-gay letter to students promoting marriage between a man and a woman: "The Welsh administration said on Tuesday it did not fault the Catholic Education Service (CES), which wrote to 359 state schools in England and Wales earlier this year to promote its view of marriage as between one man and one woman, but the schools that read it out. Leighton Andrews, the Welsh minister for education and skills, said not providing a converse view to students could be seen as a political act."

Male model fix: Samuel Trepanier.

The Chicago Tribune looks at GLASS — or Gay, Lesbian and Supporting Sailors: "The Navy's support for GLASS is extraordinary, advocates say, considering it follows decades in which the military banned gays from service, pretended they didn't exist or required soldiers to stay closeted to keep their careers. Especially dramatic is the turnabout for the Navy base near North Chicago, where, in the early 1980s, the Naval Investigative Service aggressively purged gays from its branch after a 21-year-old sailor, Melvin Dahl, challenged the ban. Dahl, who was honorably discharged in 1982, won a federal lawsuit in 1993 that had helped pave the way for the now-defunct 'don't ask, don't tell' policy."