Department of Justice accepts EEOC ruling that claims of gender identity discrimination are a type of sex discrimination illegal under Title VII of the Civil Rights Act of 1964.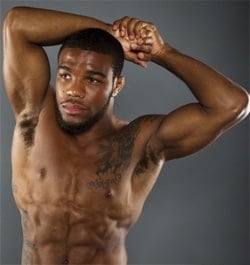 Shirtless Olympians need to stretch.

Matthew Fox unrecognizable as lean, mean cage-fighting murderer.

Croatia may consider same-sex domestic partnerships: "Croatian Prime Minister Zora Milanovic has announced that he intends to advance legislation that would allow same-sex couples to form domestic partnerships. It's likely this would also open the door to recognizing same-sex marriages performed elsewhere."

Meanwhile, in 'I'll shoot my gay kid' vows….

High school classmate charged in gay Hollywood make-up artist Bobby Khamvongsa's murder: "Police arrested Richard Herrera, 29, who also attended Kaimuki High School. Khamvongsa's family does not know the relationship between the two men." More at L.A. Weekly…

Photos: Madonna's 'MDNA' stage erected in Tel Aviv.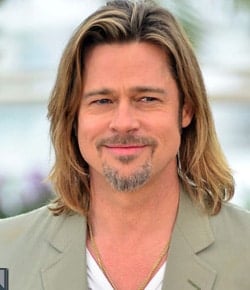 Brad Pitt kills them softly with his golden mane.

Tracy Thorne-Begland, rejected for a judgeship in Virginia last week because he is gay, may get a temporary appointment: "…because the GOP-controlled House rejected Thorne-Begland and did not fill the position, the six judges of Richmond's Circuit Court have the authority to decide whether to fill the judgeship. The circuit judges are not required to fill the position, but the opening is in a busy judicial district. Lawmakers and supporters familiar with the issue say Thorne-Begland, 45, a 12-year veteran prosecutor who is Richmond's chief deputy commonwealth's attorney, could be among those considered for the job."

Andy Dick agrees to probation program: "Corky Hammers, an assistant prosecutor in West Virginia's Cabell County, said Monday that the program requires Dick to stay out of legal trouble for the next six months under the agreement. It allows for no drug use and no arrests during that time. If Dick fails to comply, Hammers says Dick could be tried on felony charges stemming from the club incident in which he was accused of grabbing a bouncer's crotch and groping and kissing a male patron at a Huntington bar. At the time, Dick was in town for a comedy club performance."

Mitch Daniels denies he is going to be Mitt's running mate: "If I thought that call was coming, I would disconnect the phone."

TRAILER: Joaquin Phoenix joins Scientology-like cult in The Master.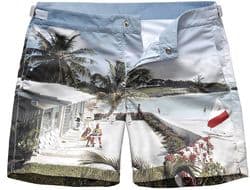 Slim Aarons on your swim trunks.

Fun.'s Jack Antonoff believes in marriage equality: "It's a human rights issue and the biggest issue of our generation, and if you're not saying something then you're part of the problem ( . . .) We're straight, and that's a big part of our stance and we still care and everyone should care, gay or straight."

Rupert Everett to play Oscar Wilde: "Beta Cinema has secured the worldwide rights to The Happy Prince, the directorial debut of Rupert Everett. Based on his own script, Rupert Everett will also star as Oscar Wilde alongside a cast featuring Colin Firth, Emily Watson and Tom Wilkinson."