Julian Assange loses extradition case.

75.7: The percentage of Americans between 25 and 54 with jobs.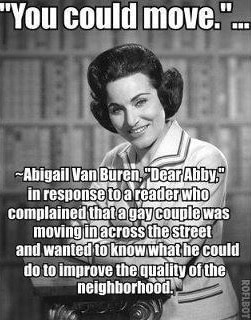 Sound advice from Dear Abby.

Marky Mark's balcony spray tan.

Lifetime developing series based on Jodie Foster's Silence of the Lambs character Clarice: "NBC is looking at Hannibal Lecter's early years in its upcoming drama Hannibal, and now Lifetime is developing a drama all about Lecter's Silence of the Lambs foe, FBI agent Clarice Starling. The series is simply called, Clarice, and picks up the story soon after Ms Starling graduates from the FBI academy, whereas the Hannibal series won't include the Clarice character at all."

Jimmy Somerville's got a new EP. Listen. And a new tip from Occupy the Disco…

Here's Mitt Romney's birth certificate.

UN endorses Zimbabwe dictator Robert Mugabe as tourism leader? "The surprise honor, while slammed by human rights groups, is also a head scratcher since the 88-year-old despot is banned from even travelling to Europe because of Western sanctions."

Bradley Cooper has his eyes on the French Open.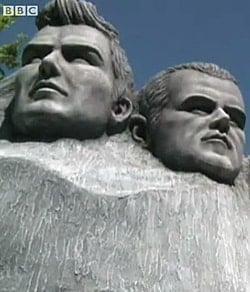 David Beckham, Wayne Rooney, Stuart Pearce and Paul Gascoigne get Mount Rushmore treatment in London.

Taylor Kitsch, Armie Hammer and Garrett Hedlund reportedly vying for role of Finnick Odair in The Hunger Games: Catching Fire. "In the books, Odair is a handsome and tan 24-year-old from District 4 who won the annual Hunger Games ten years earlier armed with a trident and a net. He's known for having many lovers around the Capitol."

Virginia Governor Bob McDonnell claims he never opposed gay judges: "'I have long been an advocate of judicial selection based on merit,' he said on WTOP's 'Ask the Governor.' What about in 2003, host Mark Segraves asked. Back then, while leading a successful effort to unseat a lesbian Circuit Court judge, then-delegate McDonnell questioned whether someone who had engaged in oral or anal sex could serve as a judge because that behavior would violate the state's anti-sodomy statute…"

Colin Farrell is buzzed for summer.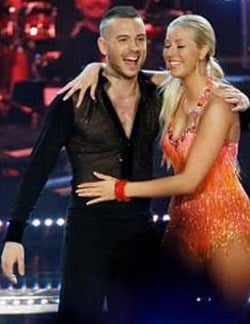 Out footballer Anton Hysen reaches finals of Swedish Dancing with the Stars.

Outserve co-director Josh Seefried: Employment nondiscrimination is a military issue too: "Although ENDA would not affect military personnel, it still is a critical issue to LGBT service members. Even though a majority of LGBT military personnel serve on active duty, many serve in reservist or national guard status, which means their main employment is outside the military, leaving them vulnerable to being fired simply for being gay. No servicemember who chooses to serve their nation should have to feel like they are at risk for losing their job because of who they are."

Adam Levine shaves his head for Details.

Dan Savage has some thoughts about the church video of the child getting cheered on for singing "No homos gonna make it to Heaven": "The Apostolic Truth Tabernacle is in Greensburg, Indiana. That's the town where Billy Lucas was bullied to death for being perceived to be gay by his classmates. I wonder if they stood up and cheered at Apostolic Truth Tabernacle when Lucas died—hey, another homo in hell. I wonder if any of Lucas's tormenters attend services at Apostolic Truth Tabernacle. And remember: I'm an anti-Christian bully for pointing out the connection between what straight kids are taught about "homos" in the shithole mega-churches they're dragged to by their parents and what they turn around and do to 'homos' they encounter in classrooms. And what if that precocious little four-year-old singer is gay? Praise the Lord and pass the barf bags."