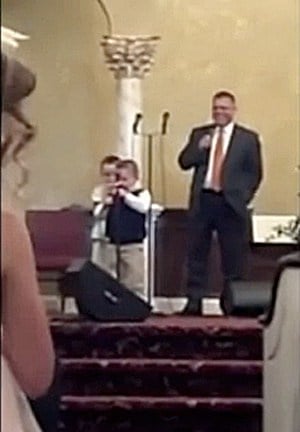 Check out this sick video on its way to be being viral which features a child at a church which has been identified as the Apostolic Truth Tabernacle in Greensburg, Indiana.
The church gets on its feet to applaud as the child sings, "No homos gonna make it to heaven."
Watch, AFTER THE JUMP…
Rev. Jeff Sangl is the Pastor and Founder of Apostolic Truth Tabernacle. Contact info here. Please react non-violently if you choose to do so.