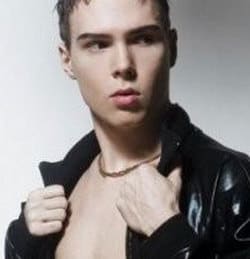 This may be one of the more disturbing crime stories of the year: police in Canada are looking for a 29-year old man named Luka Rocco Magnotta whom they believe murdered and dismembered an acquaintance before sending the victim's hand and foot to various political officials.
The trail led to Magnotta, known for his work in gay adult films, after neighbors complained of a foul odor emanating from his apartment, where police reportedly found a "horrible" crime scene. They also discovered a human torso behind the building.
CBC provides some more background on the case:
A Canada-wide warrant has been issued for Luka Rocco Magnotta, 29, suspect in the grisly slaying and dismemberment of a victim whose body parts were sent in the mail, including a foot sent in a package to Conservative Party headquarters in Ottawa.
…
Police said Magnotta knew the person whose torso was found in a suitcase in a pile of garbage in Montreal on Tuesday, but they have yet to identify the victim.

Sources have told CBC News that police believe they have evidence of the suspect videotaping the killing and dismembering of the victim.

A hand was found in a package addressed to the Liberal Party of Canada at a Canada Post terminal before it could be delivered.
It has also been suggested that Magnotta participated in a video posted online that shows kittens being killed. Just hideous.