California 'ex-gay' bill to hit Senate floor.

Black gay men and lesbians welcomed at Harlem church. "Ms. Brown, the church's senior pastor and Ms. Gause's partner, preaches what she calls a 'radically inclusive' message, while Mr. Tolton, the associate pastor, offers as a mantra the phrase 'Gay by God.'"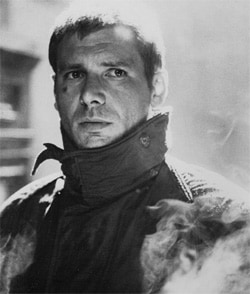 Ridley Scott plans Blade Runner sequel; Harrison Ford to get prime role.

Craig David offers Miami Beach a close look at his abs workout.

NYT's Bill Keller tries to envision an Anthony Kennedy opinion on marriage equality: "My head tells me that Eskridge is probably right: Kennedy will be inclined to stop short of full equality now. But my heart will be rooting for Boies and Olson. If that lesbian or gay couple in Mississippi or West Virginia have the courage to ask for a marriage license, I'd like to think the country has the courage to back them up."

A bearded Jake Gyllenhaal slides into a fitted leather jacket for his latest role.

Watch out Toronto, Adam Lambert has landed. Appears on MuchMusic's New.Music.Live: "Music doesn't have an orientation, music doesn't have a preference," Adam shared on the show. "Music is universal, we all love to dance, we all love to feel, and we all love to sing along to stuff. Doesn't matter if you're gay, straight, black, white, girl or boy."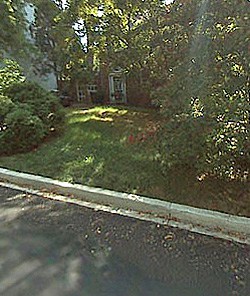 Historic Frank Kameny home sold to private buyer for $725K.

Atlanta anti-gay assault suspects to enter pleas: "Javaris S. Bradford, Dorian Moragne, Darael Demare Williams, and Christopher Cain are accused in the beating of Brandon White."

British Shadow Chancellor Ed Balls speaks out for marriage equality: "In a video for the Out4Marriage campaign group, Balls went further than David Cameron's proposals to allow same-sex marriage, saying he believed gay couples should be able to marry in a church."

Pastor John Hagee blasts gay marriage at "God and country" service: "Marriage needs to be reinforced, not redefined! We are still one nation under God!"

All-female team makes history at Indy 500: "Katherine Legge became the first driver to bring an all-woman team to the Indy 500 on Sunday. Legge, a rookie from England, is the ninth female racer to qualify for the Indy 500. Her all-woman crew made headlines for being the first in the history of the Indy 500."

Male model fix. Brandon Pichler.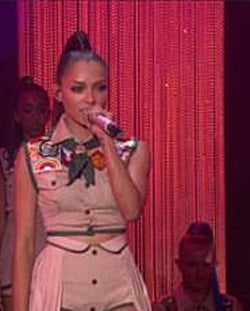 Singer Kat Graham wears Boy Scout uniform with rainbow badges to Ellen:  "In my scout troop everyone's welcome!"

Police question boyfriend after New York man found dead: "A 76-year-old Bronx man was found dead Saturday with mysterious burns to his face, and police are questioning his decades younger live-in boyfriend. The victim was found dead inside the bedroom of his apartment on Noble Ave. in Parkchester about 11:15 p.m., cops said, after someone called 911 reporting a fight. Police have ruled the death a homicide and are trying to determine exactly how the man was killed."

St. Paul Pastor who backed marriage equality turns to internet to keep church open: "White needs to raise $200,000 by June 30 to pay off a high-interest collateral loan that the church took out in April 2007 in order to stay afloat. After being abandoned by two-thirds of his flock and seeing his congregation dwindle to a handful of members, White has found loyal fans on the Internet. 'We have $13,000 that we are ready to deposit that came in by way of mail so far,' said White on Wednesday, May 23. 'So we're at about 20 percent.'"