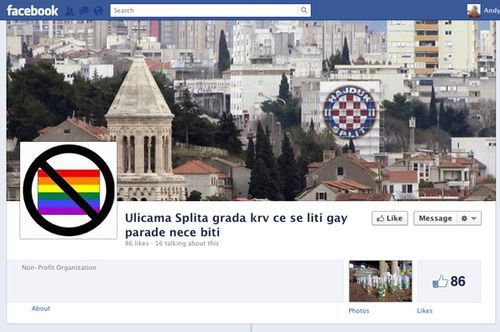 Organizers of a Facebook group warning that blood will flow in the streets of Split, Croatia if the gay parade happens posted a photo of bombs intended to harm marchers today.
I reported on the page once before back in March, but it's still live.
According to Reuters: "Several nationalist and war veteran groups have issued warnings against this year's June 9 march in Split, calling it a shameful provocation by sick people to which we will respond'".
Several government officials have pledged to join the march, calling it a test of the nation's democracy ahead of its plan to join the European Union.