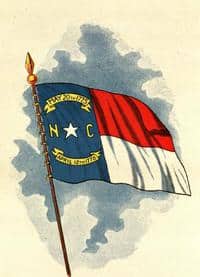 There's no law explicitly prohibiting same-sex couples from adopting children in North Carolina. There is, however, a 2010 law saying unmarried couples, regardless of sexuality, cannot adopt children together. The ACLU hopes to change all that with a new lawsuit filed on behalf of six same-sex couples, the NYDN reports.
[The ACLU] said second parent adoptions are the only way a North Carolina family with gay or lesbian parents can ensure that both parents have a legal relationship with their child.

"Children who are prevented from having such a legally recognized relationship with both parents suffer numerous deprivations as a result, including exclusion from private health insurance benefits, public health benefits, veterans' benefits, disability benefits and social security benefits," the lawsuit said.

They also face uncertain futures about their ability to continue their relationship with their second parent if something should happen to their legal one, Brook said.

"We think that there should be a uniform policy for conducting adoptions in the state of North Carolina that focus entirely on the best interest of the child," he said.
Sharon Gladwell, spokeswoman for the state's Administrative Office of Courts, claims she has yet to even hear of the lawsuit. "This is the first that we have heard of it. The North Carolina Administrative Office of the Courts has not yet been served with this lawsuit, nor has NCAOC been involved in any conversations regarding this matter," she said.