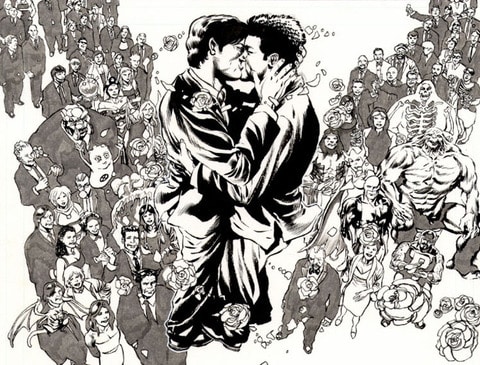 Comic fans celebrating the recent marriage of gay X-Man Northstar and his boyfriend may be interested to know that Mike Perkins, the artist who drew the historic edition of Astonishing X-Men, is currently auctioning pages from that issue over at eBay.
There are multiple pages available, but as Bleeding Cool points out, the one seen above is getting the most bids. Current highest bid: $284. What a bargain.
See what the full page looks like AFTER THE JUMP.