Earlier this month, Carrie Underwood expressed her support for marriage equality in an interview with the UK's Independent, noting that noted that her church is gay-friendly and it isn't her job to judge people: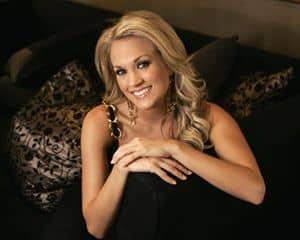 "As a married person myself, I don't know what it's like to be told I can't marry somebody I love, and want to marry," she said. "I can't imagine how that must feel. I definitely think we should all have the right to love, and love publicly, the people that we want to love."
She's now facing right-wing backlash, the AP reports:
Speaking in London, Underwood was uncomfortable revisiting the subject and said she was staying away from reading the reactions.
"I was asked a difficult question in the last five minutes of an interview and I answered it the best way I knew how, and after that I do what I do and I love making music and I generally try to stay out of any kind of controversy," she told The Associated Press in an interview Tuesday.
That said, Underwood is a former "American Idol" and Grammy winner who knows what she says will be heard.
"The role-model word is really scary to me, because no matter what happens in your life, something you do, wear, say, sing, whatever — somebody somewhere is probably not going to like it too well," she said. "I just really try hard to do what I do and try to be nice to people and make great music and if people think they can look up to that, that's wonderful. If not, that's OK too."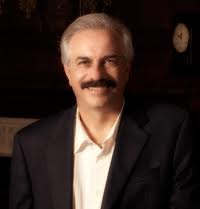 And this morning, a lashing from World Net Daily's Joseph Farah:
Carrie Underwood suggests God did not set rules. Yes, He did. The Ten Commandments are not suggestions. They represent the difference between life and death.
She says, "It's not up to me to judge anybody." This has become something of a mantra in the apostate church. But it is a misunderstanding of what Jesus meant when He said, "Judge not, that ye be not judged." The context of that sermon makes it clear that Jesus meant to do unto others as you would have them do unto you. Others are not to be judged unfairly. He didn't mean we aren't supposed to confront people with their sin so they could be brought to repentance, because He Himself commanded us to do just that.
God did warn us not to profane His holy name.
I don't think that just means misusing His name as a curse word. I think we do that when we represent ourselves as followers of God but betray His Word.
That's blasphemy – and there's just too much of it coming from people claiming to be Christians.
GLAAD last week launched a 'Support Carrie' campaign. "Show your support by tweeting to Carrie (@carrieunderwood) using #supportcarrie."