Longtime activist Cleve Jones has organized a vigil in San Francisco for the teen lesbian couple shot in the head last Friday night in Portland, Texas. If you're just learning the story, catch up HERE.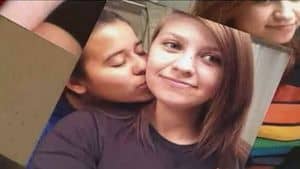 Writes Jones:
"Last Friday, as millions of LGBT people and their allies were celebrating Pride, something awful happened in Portland, Texas. We need to respond publicly to this tragedy.  Whoever shot Mary Christine Chapa and Mollie Judith Olgin, whatever the motive, regardless of where it happened, two beautiful girls were shot and one was killed. We need to honor the memory of Mollie and pray for the recovery of Mary…Mary and Mollie loved each other. Now we need to show our love for them and their families and friends."
Please join this vigil taking place in San Francisco at Harvey Milk Plaza (Market and Castro Streets) this Wednesday, June 27 at 7pm. *Bring signs, candles and flowers*
Here's the vigil's Facebook page.