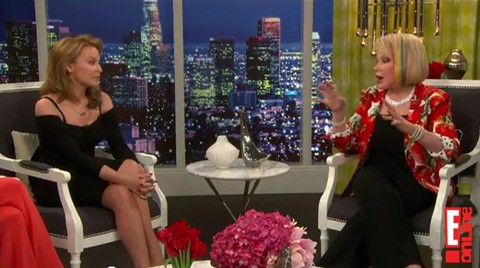 Kylie Minogue made a visit to E!'s Fashion Police this week and Joan Rivers couldn't help bring up Madonna's Istanbul nip-flip incident.
Said Kylie: "Was she caught up in the moment? Was it premeditated? Who knows? But I think it's got people more perplexed than kind of excited by it."
Kylie, for the most part, kept her barbs to herself, until discussion of Madonna's cheerleader dress was raised: "No. Just, no."
Kylie also talked about recovering from cancer and threatened to smack Rivers in the bottom.
Watch, AFTER THE JUMP…