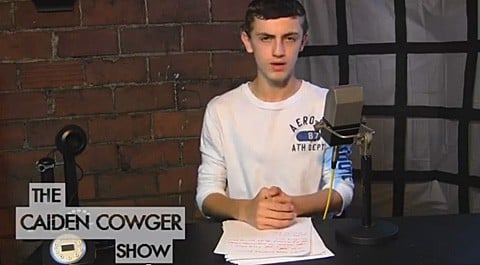 Comparing himself to Glenn Beck and Rush Limbaugh, 14-year-old anti-gay radio host Caiden Cowger, whose video proclaiming homosexuality a disgusting "perversion" went viral last week, returned to YouTube claiming the recent shutdown of his account was due to hackers who want him silenced.
Said Cowger in his earlier video:
I see younger people that is turning out to be homosexuals…we've got about 30 teenagers in this county that I'm at that are homosexuals and it is sickening…I knew these teenagers when they were in elementary school…they were not homosexuals. They just decided all of a sudden – I think I'm going to be gay. Why they are becoming homosexuals is because they are being encouraged … [by] President Obama. It's all right, it's okay you were born that way.
Watch his new clip, AFTER THE JUMP…