Dan Savage signs with CAA.
NPR: Jeremy Waldron's case for regulating hate speech.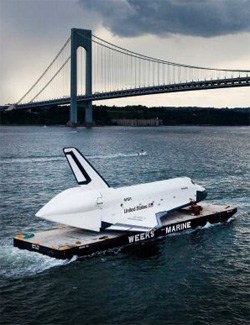 Space Shuttle Enterprise takes to NYC waters.
RIP Family Feud host Richard Dawson.
In September 2011 I posted about Mitch Stein, the former summer water polo coach at Charter Oak High School in Covina, California, who is suing his former school for wrongful termination because he is gay. The L.A. Times covered it yesterday: "He seeks an unspecified amount of money in damages and wants the incident expunged from his personnel record. Stein also wants his coaching job back."
LGBT ally Judith Light wins Drama Desk award for Other Desert Cities.
Lawsuit charges hospital denied HIV-positive man treatment and visitors, saying "This is what he gets for going against God's will.". Courthouse News: "Joao Simoes sued Trinitas Regional Medical Center in Union County Superior Court. He says that the hospital admitted him in August 2011, but that "requests for his lifesaving medication were not honored," and his sister was denied visitation rights."
Drew Barrymore got married over the weekend.
Prince Harry only dons his powder blue beret on special days.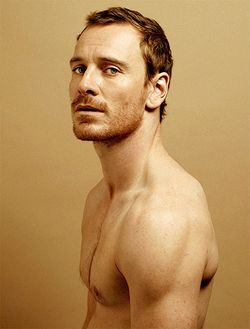 Headshot of the day: Fassbender.

Neil Patrick Harris and David Burtka hit the playground with their twins.
Former Jacksonville, FL city Council President urges rejection of LGBT non-discrimination ordinance: "This ordinance creates a protected class of people, vesting rights in them based on their personal sexual behavior, not on unchangeable characteristics such as race," says Ginger Soud, who served on city council for 9 years and was president from 1999 to 2000.
Dale Lazarov's (work-unfriendly) Comics Made Me Gay.
Kelly Preston walks out on John Travolta? "A source told the National Enquirer magazine: "Kelly told me their marriage is over and made it clear that she's no longer living in the family home. She's put up with John's double life for decades while his behavior remained in the shadows. But all this coming out in public has humiliated her. Kelly is absolutely destroyed.'"
Five things Nathaniel Rogers loves about the new Magic Mike poster.
Male model fix: Zeb Ringle.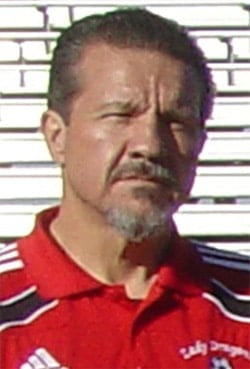 Former sheriff's deputy is "person of interest" in decades-old cold case involving hate crime beating death: "Thirty years to the day after 52-year-old Herman Higgs was beaten to death on Santa Fe's north side, police on Friday morning confirmed that they interviewed a former sheriff's deputy whom they are calling "a person of interest" in the case. Police say they believe Higgs, a Navy veteran of both Korea and Vietnam, was killed because he was gay."
Aussie celebs for marriage equality.
Long Island cops say they were demoted for being Republican: "Officers James Canner, 44; Karl Hayes, 42; James McCormack, 55; John Radin, 53; Benjamin Tayne, 47; and Jose Miguez, 39, claim they turned to their union for help, but that then-president Stefan Chernaski, another Democrat, ignored them."
The Rabbinical Assembly's Committee on Jewish Law and Standards, which sets halachic policy for the Conservative movement, votes unanimously to provide guidelines on same-sex marriage: "The CJLS approved the documents Thursday by a 13-0 vote with one abstaining ballot. For years, the Conservative movement has debated how to approach same-sex unions. Traditionalists often opposed such relationships while urging respect as progressives — particularly some rabbinical students — pushed for full equality."