What's next if SCOTUS strikes down Obamacare?

Maryland marriage referendum supporters submit 40,000 additional signatures.

John Travolta and Kelly Preston's suck face response to masseur lawsuits?

Our legal analyst Ari Ezra Waldman is participating in a legal symposium over at Prop8TrialTracker. Here's his post on the Perry v. Brown case.

Stonewall Democrats endorse 25 congressional candidates but pass up Elizabeth Warren: "Six of the endorsed candidates are out LGBT individuals: Baldwin, Cicilline, Pocan, Polis, Takano and Thomas. Of the four out members of the current Congress, all are in the House. Rep. Barney Frank (D-Mass.) is not running for re-election, however, and Baldwin is seeking a Senate seat — leaving Polis and Cicilline as the only out incumbents seeking re-election. There are no out LGBT Republicans in the 112th Congress."

Victory Fund makes 17 new endorsements.

Lana Del Rey to channel Jackie Kennedy for new video.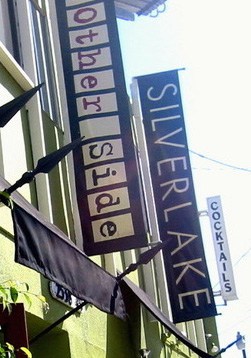 The Other Side: Last gay piano bar in Los Angeles closes.

One Direction's Harry Styles buys $200,000 Ferrari. Lance Bass says "save your money".

Spice Girls reunite, announce Spice Girls musical: "Viva Forever will feature Spice Girls music while telling 'the story of four friends whose bond is tested when their band enters a TV talent show,' the Associated Press reports."

Michigan Department of Civil Rights to hold hearing on Tuesday night in Holland: "The Michigan Department of Civil Rights is holding that hearing to discuss whether to expand the state's civil rights laws act, to include protections for lesbian, gay, bi-sexual and transgender people. The hearing is from 7pm and 9pm in council chambers at Holland City Hall. That's located at 270 South River Avenue in Holland."

Washington Congressional candidate Andrew Hughes wants to amend the U.S. Constitution to legalize same-sex marriage: "The right of citizens of the United States to marry shall not be denied or abridged by the United States or by any State on account of sex, race, gender, or sexual orientation. Congress shall have power to enforce this article by appropriate legislation."

This Angelina Jolie flick Maleficent is going to be the weirdest or best thing ever.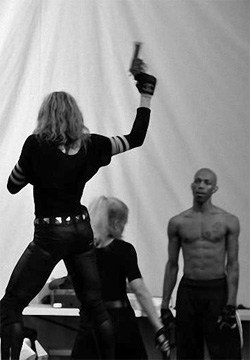 Madonna's No Eyelash Left Behind policy: "Madonna has set high standards for her extreme cleaning crew. Not an inkling of DNA evidence is to be left behind in her dressing room, not even an eyelash. These precautions, as the source infers is meant to entrust a barrier of security between the 52-year-olds' fans and the idol herself. 'In the end, it is all to protect her and make her feel comfortable.'"

Man eats dog alive after smoking synthetic marijuana.

The Texas Republican Party continues tradition of awfulness.

Moline, Illinois reception hall manager resigns after being exposed as a bigot: "WQAD-TV reported last week that manager Kristen Stewart told a gay woman, 'We don't rent to homosexual couples.'  On Friday, University Club president Perry Stewart said that Ms. Stewart, his wife, was mistaken. On Saturday in an emailed statement, he said that she has resigned. In the statement, Mr. Stewart said he first wanted to express the University Club's "deepest apologies" to Taylor Shumaker of Davenport, the woman who had inquired about renting the venue."