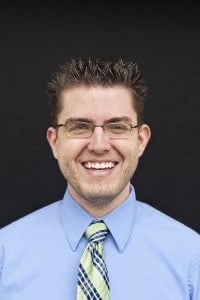 Last weekend I wrote about Josh Weed, the relationship therapist, Mormon, and father of two who came out on his blog as 1) a gay man who is 2) happily married to a woman. There has since been a lot of chatter about Weed in the gay blogosphere, mostly centered around the man's profession. Is Josh Weed, apparent nice guy, a "reparative therapist"? 
Weed works with a group called LifeSTAR Washington, which deals primarily with issues of sex addiction. In his professional bio, Weed writes:
As a therapist, Josh works with many people struggling with difficult life issues, but focuses his efforts mainly on adolescent and adult sexual addiction issues, with an emphasis on youth treatment. His work is dedicated to helping people combat patterns and beliefs that cause feelings of shame, hopelessness and despair. Josh also works helping those with sexual identity issues and unwanted sexual attractions and/or behaviors. Before transitioning to private practice, his clinical work revolved around his role at Kent Youth and Family Services, where he still performs Drug and Alcohol assessments. Josh particularly enjoys working with youth; helping them feel hope as they face many life challenges.
… which sounds a lot like it could have to do with the un-gaying of young people. But on Friday, Weed told Gay.com that he's most definitely not a reparative therapist:
Over the phone Weed said, "I don't believe that a gay person can or even should change their sexual attraction." Then Weed responded via e-mail with this:

I do not practice, nor do I believe in, reparative therapy or change therapy. Quite the opposite, my therapeutic stance is one that favors (but does not depend on) the idea that sexual orientation is immutable.

My therapeutic approach is to meet clients where they are–wherever that might be–and then help them to analyze the goals and aspirations that they have for their own life.

Given my background, I feel especially adept at helping clients who feel that their attractions are "unwanted" because of cultural or religious contexts. I work with them to help them accept their sexual orientation for what it is, so that they can move forward into the decision making part of their life.

I help them get to the point where the question becomes something like, "This part of me is real, and I am totally okay. Now what?" I then help them as they navigate the difficult waters of decision.

My clients make extremely varied choices for their lives and futures. My role is to help them do so in a way that is authentic and true to what they want for themselves, and not to appease outside sources of pressure (like family, church or culture at large).
… all of which strikes this reader as a little fluffy. It seems to suggest that if a guy comes in to Weed's practice and says he's happily partnered up in a gay relationship but has trouble with compulsive infidelity, then Weed accepts the gayness and tries to help with the cheating. But if somebody comes in and says he's gay and wants to live heterosexually, Weed tries to help with that, too.