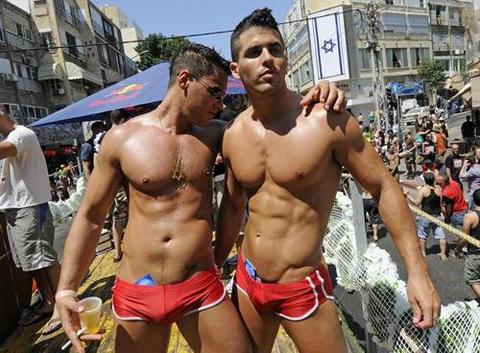 LGBT people in Ra'anana, Israel, planned on having a gay pride parade this weekend, but now Mayor Nahum Hoferi is saying too many residents complained and that the event will now be "modest" and held in a department store parking lot.
Fro Haaretz:
City hall explained that it decided to change the plans in order to spare the feelings of a large proportion of the city's residence, who found the prospect of a gay pride parade in their city offensive.
…
In his Facebook post, Hoferi [explained] his decision: "Being EVERYONE's mayor, and since Ra'anana has always been known for its pluralistic nature and for the sensitivity it afforded to all its citizens I decided to approve an event in the parking lot of the old Mashbir. The organizers promised me that the event would be modest in nature and will stress the community's tolerant side."
Organizers said they compromised because they want to save their energy to protest cities that don't even entertain the idea of a pride event, whether it be small and sequestered or not.