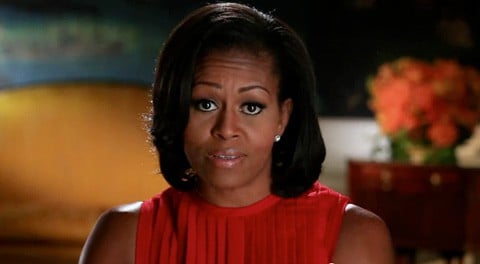 First Lady Michelle Obama answers a series of questions submitted via Twitter in a new video released by the White House. The last questioner in the series asks her about marriage equality.
"Please tell us about your family discussions about marriage equality and thank President Obama for his support!"
Says Obama in the clip:
"This is an important issue for millions of Americans, and for Barack and me, it really comes down to the values of fairness and equality that we want to pass on to our girls. These are basic values that kids learn at a very young age and that we encourage them to apply in all areas of their lives. And in a country where we teach our children that everyone is equal under the law, discriminating against same-sex couples just isn't right. So it's as simple as that."
Watch (final question), AFTER THE JUMP…