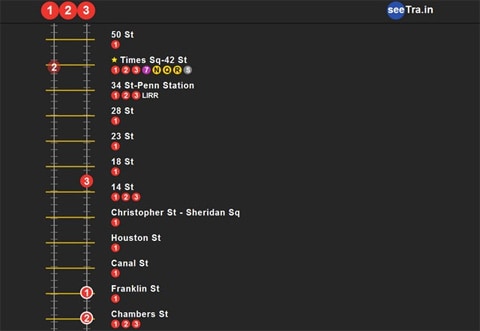 Later this year, a new app called seeTra.in is going to make life a lot easier for New Yorkers who waste a lot of time waiting for trains, as it will push real-time subway tracking direct to smartphones.
Fast Company writes:
Straphangers accessing Seetra.in via their mobile device will be able to instantly tell if they have enough time to grab a cup of coffee before they duck into the station–or if there are any service delays. Seetra.in, written entirely in HTML5, is currently in non-functioning beta; a full version will be released later this year when real-time train information is made available to developers.
Fast Company adds that the app was demonstrated over the weekend at PDF: Applied, a programming challenge at the Personal Democracy Forum and is device-agnostic and should be coming out later this year when the MTA releases real-time data sets for NYC subway lines.