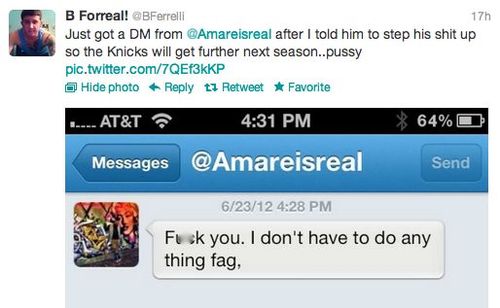 New York Knicks forward Amar'e Stoudemire was fined $50,000 today by the NBA for calling a fan "fag" on Twitter late last week, the AP reports: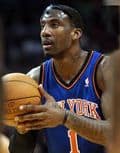 Stu Jackson, the league's executive vice president of basketball operations, announced the fine Tuesday in a release, calling Stoudemire's language offensive and derogatory…
…Stoudemire also issued an apology in a statement on Tuesday.
"I am a huge supporter of civil rights for all people," he said. "I am disappointed in myself for my statement to a fan. I should have known better and there is no excuse."