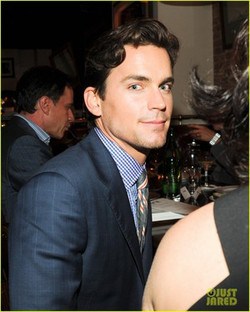 Anti-gay crusader Bryan Fischer is angry with the New Yorker and journalist Jane Mayer for their pay-walled profile on him. Philistine.

The Department of Defense finally has some gay pride. "Now that we've repealed 'don't ask, don't tell,' [Defense Secretary Leon Panetta] feels it's important to find a way this month to recognize the service and professionalism of gay and lesbian troops," said a spokesman.

Matt Bomer held his own at NYC's Most Stylish Dads Dinner last night.

Meanwhile, Bomer had this to say about manscaping down under for male stripper flick Magic Mike: "I'm not going to say it was fun, and personally I will never do it again, but for that project it was necessary. We were all in the boat together."

The National Organization for Marriage is really grasping at straws by supporting a flawed study on gay parenting.

Some are wondering if President Obama will legalize marijuana to woo young voters. "Past attempts to bong the vote have been disappointing, in part because stoners aren't the group anyone would most count on to bother filling out a ballot… [But] several have argued that this could be the year for pro-marijuana turnout."

A Tennessee pastor claims that gay marriage-supporting singer Carrie Underwood does not understand the Bible. "What she said…has increasingly become a pretty broken understanding of what the Bible is saying. You want to listen to the Scripture in terms of what it says about everything, including marriage, including sexuality," claimed Scotty Smith, who says he has worked with the writer of Underwood's track "Jesus Take The Wheel."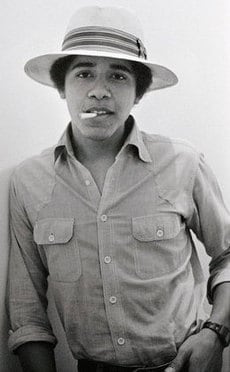 HBO has apologized after it was revealed that Games of Thrones included a scene featuring George W. Bush's head on a spike.

The Georgian government has made efforts to align with international allies' pro-equality politics, but that may just further incense far-right activists in the former Soviet state. From the NY Times: "The LGBT community has found itself the subject of heated political attacks, and subsequent social reactions… New homophobic and anti-gay Georgian-language Facebook groups have also emerged, including one in which its members debate the best way to kill gay people."

AP: "5 Reasons Gay Marriage Losing Streak May Be Over"

Famed cyclist Lance Armstrong is again being accused of using performance enhancing drugs and says he is "considering all options" to combat the latest charges.

Chris Brown and Drake got into a bar fight over who loves Rihanna most…

President Obama speaking in Ohio today: "What's holding us back is a stalemate in Washington between two fundamentally different views of which direction America should take. And this election is your chance to break that stalemate. At stake is not simply a choice between two candidates or two political parties, but between two paths for our country."

Mitt Romney was also in Ohio today, and claimed the commander-in-chief's policies are driving the nation "forward over a cliff."

Is this what Lindsay Lohan will look like in 50 years?

Did Melissa Etheridge play Pittsburgh Pride simply for the pink dollar?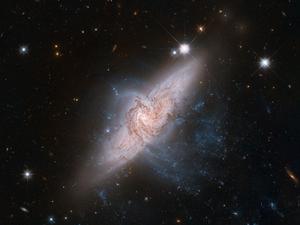 Is Minka Kelly hiding her face after hooking up with Jake Gyllenhaal? Most of us would be telling the world.

Billionaire casino magnate Sheldon Adelson is willing to give almost any amount of money to make sure Mitt Romney wins the White House.

NASA's image of the day looks like two galaxies colliding. Don't worry about potential inhabitants, though: the star systems are in fact tens of millions light years away from one another. Phew!