We're all f**ked.

Sour grapes: James Dobson and Elaine Donnelly lament LGBT rights in the military.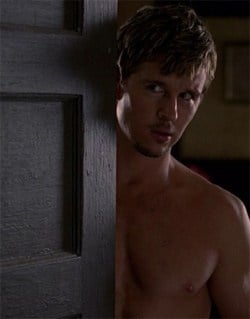 True Blood premiere breaks social media record.

Here's the donkey semen drinking stunt that never made it to Fear Factor. "If you watch this video with your eyes closed, it's like hearing sounds from the Scientology Center's massage room."

Gay bashing reported at NYC 'Yotel'.

Ryan Gosling wanted for 50 Shades of Grey adaptation.

Wisconsin and Texas join Montana in adding marriage equality to Democratic Party state planks.

Australian MPs backing marriage equality get hate mail: "Several MPs from all sides of politics, including senior ministers Penny Wong and Anthony Albanese, Labor MP Stephen Jones, Greens senator Sarah Hanson-Young and New South Wales Liberal MP Catherine Cusack, have received angry responses to their support for same-sex marriage. Deputy leader of the Greens Adam Bandt described some of his correspondence as ''vitriolic'. 'It is unfortunate that supporters of equal love are the target of abuse, and I hope it doesn't become an inevitable part of the path to equality,' he said."

Adam Lambert 'trespasses' at G-A-Y nightclub in London.

Lindsay Lohan totals Porsche in accident.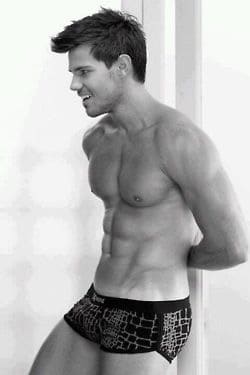 Taylor Lautner drops an underwear shot for his Twitter followers.

Conservative British MP Liam Fox calls same-sex marriage "social engineering": "This is a contentious issue but I have to say that I am much more in favour of social mobility than social engineering. I think that the vast majority of the public have a completely different set of priorities from what I would call the metropolitan elite and I think they will be looking for economic and social issues to be dealt with first."

"Straight" is not a compliment.

Ke$ha performs commitment ceremony for lesbian friends.

Maine Democrats come out for marriage equality fundraiser: "Sunday's 5th annual Maine Dems Have Pride celebration at Restaurant Grace in downtown Portland attracted well more than 100 people who paid at least $35 each for the brunch event. Maine Democratic Party Chairman Ben Grant said the proceeds would support the party's operations, including advocacy for the upcoming same-sex marriage referendum."

Male model fix: Justin Clynes.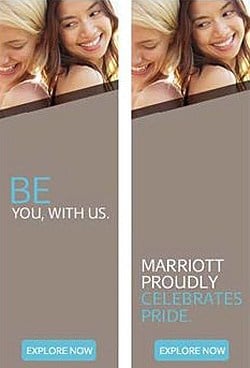 Mormon-owned Marriott launches Pride campaign. "We are proud of this campaign and of our long-standing reputation for our commitment to diversity and inclusion," says Joanna Todd, vice president, segment strategy. "Our core strength lies in our ability to embrace differences and make everyone feel respected and valued when they visit and stay in our hotels. Later this year, we will also launch new campaigns to reach African American and Latino audiences."

Humanist group charges North Carolina violated the first amendment by allowing voting in churches that advocated anti-gay political stances.

Azealia banks quits Twitter, hip-hop.

Scientists find key piece of puzzle in mystery of why certain people are able to fight the HIV virus better: "Only about one person in 300 has the ability to control the human immunodeficiency virus (HIV) without drugs, using a strain of "killer" cells called cytotoxic T lymphocyte (CTL) cells, previous research has found. Taking that discovery further, scientists from the United States, Canada, Japan and Germany reported that the strain has molecules called receptors that are better able to identify HIV-infected white blood cells for attack. Until now, it was well known that people with HIV 'have tonnes of these killer cells,' Bruce Walker, an infectious diseases expert at the Ragon Institute in Massachusetts, told AFP."