MetroWeekly's Chris Geidner updates us on the DOMA lawsuits.

What does the jobs picture look like in key battleground states?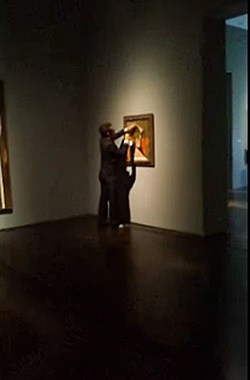 "Up and coming" artist Uriel Landeros tags Picasso painting at Houston museum, uploads video to YouTube.

Ryan Gosling dances to C+C Music Factory at Mormon talent show.

Next magazine's guide to NYC Pride.

Vote now in the White House's LGBT Pride Month video challenge: "In April, the White House Office of Public Engagement launched the LGBT Pride Month Champions of Change Video Challenge to explore the stories of unsung heroes and local leaders who are making an impact in their communities. A group of finalists will be featured as Champions of Change at an event at the White House in July."

More photos of Madonna's "Turn Up the Radio" video shoot.

Scientists develop probiotic drink that color-codes your poop to detect disease: "While researchers have so far only suggested that the drink could be used to track the progress of E. coli, they believe that one day it can diagnose conditions like colorectal cancer, worms, stomach ulcer and salmonella just by people looking into the toilet to check the color of their remains."

Shia LaBeouf gets into his birthday suit for Sigur Ros video.

Donatella Versace gets down at Madonna concert in Milan.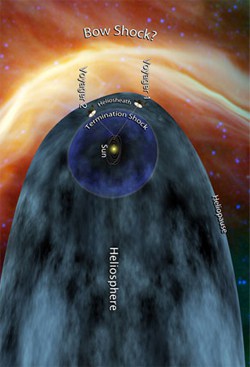 NASA's Voyager 1 spacecraft, launched in 1977, prepares to leave our solar system, become the first man-made object to enter interstellar space.

A genius idea for collecting blood samples?

Girl wakes from coma after listening to Adele: "After two operations to stop the bleeding on her brain, she was left in a coma and doctors told her mother Leila Neve to prepare for the worst. But, when Ms Neve, 31, got in the hospital bed to give Charlotte her final cuddle, Adele's 'Rolling in the Deep' came on the radio – a song the pair used to sing together. Ms Neve started singing it to her daughter – and Charlotte began to smile – astounding doctors."

Magnetic Fields' "Come Back from San Francisco" covered by Martin "Cherry Cherry Boom Boom" Kierszenbaum.

Nate Phelps, the son of Fred Phelps who left the clan when he turned 18, does an AMA on Reddit: "I despise the harm they are doing. I get emails and messages constantly from young people who have read and seen their message. Many of them are terrified. On top of that this whole hate thing adds immensely to the social idea that gays are lesser citizens or humans. This idea is what some people use to do harm to these people. I hold my father and siblings responsible for this harm."

Joe Manganiello looking insanely hot in South Beach.

First Look: Angelina Jolie is Maleficent.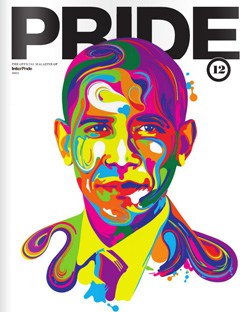 Pride magazine, online.

Broadway bared. Did it ever.

Is THIS the follow-up to the Texts from Hillary photo?

GLAAD, Athlete Ally team up to offer LGBT ally training to 141 pro sports teams. "GLAAD and Athlete Ally founder Hudson Taylor will educate professional athletes about the importance of LGBT allyship and empower pro sports organizations to stand against homophobia and transphobia."
PBS American Masters series to feature David Geffen.

Folks with HIV/AIDS are at higher risk for heart attacks.

Shiba Russell is Sue Simmons' replacement: "Russell's quick ascent into the co-anchor slot, which was widely predicted from the time WNBC hired her in February 2011, gives the 11 o'clock news a swift and clean makeover. It replaces the 69-year-old Simmons with a woman closer to half her age — and who reminds some viewers of a younger Simmons."