Bethenny Frankel and Sarah Palin "hang out".

George Michael readies new single, "White Light". In April, he called it "the best dance record I've ever made".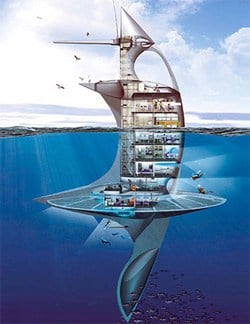 Sea Orbiter to begin construction by end of year: "The brainchild of French architect Jacques Rougerie, The SeaOrbiter would also be the world's first vertical ship standing at an impressive 170 feet (51m) tall. However in order to make the vessel as stable as possible, two-thirds of its structure would remain underwater, giving the craft buoyancy, as well a 'fish-collection system for studies of the pelagic ecosystem, plankton biodiversity, and fish stocks.'"

Guess who the highest-paid actress in Hollywood is, making three times the amount Meryl Streep does?

Change.org benefiting conservatives.

I'm So Excited: Pedro Almodovar's next film.

New York legislature passes LGBT-inclusive cyberbullying bill: "[It will] establish protocols to respond to cyberbullying, harassment, bullying and discrimination, including designating a school official to receive and promptly investigate reports; take actions to prevent recurrences; coordinate with law enforcement when appropriate; and develop a bullying prevention strategy; and provide notice to all school community members of the school's policies. It would also set training requirements for current and new school employees."

Tusk Trust: Prince William helps saved endangered rhinos.

More Maleficent Jolie.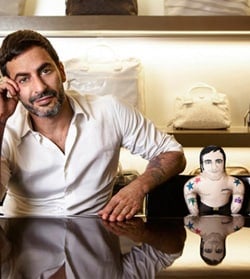 Marc Jacobs is selling a $125 'Muscle Man Marc' doll of himself.

Pennsylvania county forcing domestic partners to out themselves: "Luzerne County in northeast Pennsylvania has instituted a new policy requiring the same-sex domestic partners of county employees to identify themselves, even though they will still not be permitted to collect benefits. The reason for the policy is to ensure that anti-nepotism prohibitions and restrictions are applied to domestic partners."

Catholic Church dismisses poll which showed that 68% of Scots want to let religious organizations marry gays as "deeply flawed".

The Corn Curl Experiment.

Increasing number of hospitals halting anti-gay discrimination: "An annual survey by the advocacy group found that over 95 percent of more than 400 hospitals and clinics included sexual orientation in their nondiscrimination policies and nearly 80 percent included gender identity in those policies. Additionally, more than 65 percent of inpatient hospitals had explicit policies granting equal visitation rights to same-sex couples and same-sex parents."

Man arrested for disrupting Iowa City Gay Pride parade.

Alec Baldwin punches a paparrazzo after getting marriage license.

David Beckham gives L.A. Galaxy fans the shirtless moment they deserve.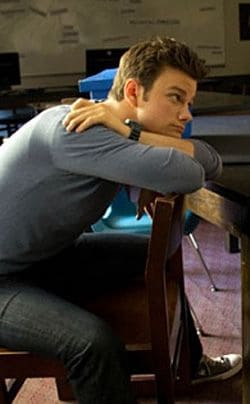 Tribeca Films picks up Chris Colfer's Struck By Lightning: "The distributor is planning a late 2012 theatrical release day and date with a bow on on-demand platforms….The film, which had its world premiere at the Tribeca film Festival, was directed by Brian Dannelly (Saved!). Colfer plays a high school senior, who recounts the final weeks of his life, during which he blackmails the most popular kids in school, after he is killed by lightning."

Model files $1 million suit against Abercrombie & Fitch claiming photographer made him jerk off to relax before photo shoot.

Jacksonville City Council member delays vote on bill as he seeks to remove transgender provisions: "The lack of action by the council Rules Committee means the bill — which has drawn hundreds of supporters and opponents to public hearings since last month — could remain unresolved until at least late July. It then will compete for lawmakers' attention with a 2013 budget that Mayor Alvin Brown will propose in mid-July."

Chicago announces changes to Gay Pride parade route: "Instead of stepping off at Halsted Street and Belmont Avenue, as it has for the last 20 years, Tunney said this year's parade will start farther north at Montrose Avenue and Broadway and head south through the Uptown and Lakeview neighborhoods, wrapping up at Diversey Street and Cannon Drive. The parade has also been tightened to 200 participating groups, down from 250."