L.A. Times tracks Mayor Antonio Villaraigosa's staunch support for LGBT rights. "While many politicians have taken a cautious approach on gay issues, Villaraigosa has earned a reputation as a fierce and early advocate for gay equality, pushing for the passage of groundbreaking anti-discrimination measures in the Legislature and helping win protections for transgender inmates in city jails as mayor of Los Angeles."

Seth Meyers mocks Marc Jacobs.

LGBT rights groups to join NAACP, Al Sharpton in 'Stop and Frisk' protest: "Representatives from groups including Empire State Pride Agenda and Human Rights Campaign joined the Rev. Al Sharpton and National Association for the Advancement of Colored People president Benjamin Todd Jealous at an event Tuesday announcing they'd take part in the June 17 march…The police department last year stopped more than 600,000 people, mostly black and Hispanic men. Half were frisked, and about 80 percent were never arrested."

Mixner: LGBT history and the dangers of 'stop and frisk' law enforcement.

Marriage equality advocate Miley Cyrus is getting married.

US troops take part in LGBT Pride reception at US embassy in Tokyo: "I can't believe I've been in the Air Force 23 years living in secret, hiding who I am," Master Sgt. Marc Maschhoff said before heading to the reception, which was closed to the media, "and now I'm invited to a reception by the emissary of the president of the United States."

The Globe invents Hillary Clinton's 'divorce meltdown'.

Sheryl Crow reveals she has a brain tumor.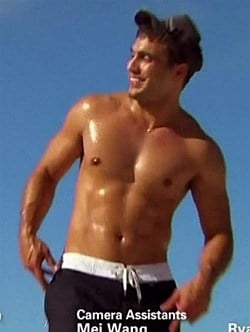 TV's new Bachelor?

Former Penn State Coach Jerry Sandusky wrote creepy love letters to his victims.

Livestreamed at 6 pm ET: Maggie Gallagher vs. John Corvino.

California GOP Congressional candidate Jorge Robles posts violent ad against opponent: "A Republican candidate and law enforcement officer in California is promising to 'take Linda Sanchez out' in a campaign ad against the incumbent Democratic representative that features an animated machine gun."

Kellan Lutz offers more shirtlessness for Dylan George's fashion campaign, talks about his diet.

Sydney Convicts win Bingham Cup Rugby Championship: "The Convicts completed a sweep of the tournament this weekend in Manchester, England, winning the A division, 22-5, over the San Francisco Fog and the B division, 13-3, over the Dallas Diablos."

Dubai: Man sent to jail for homosexuality based on lover's dying final claims to stranger.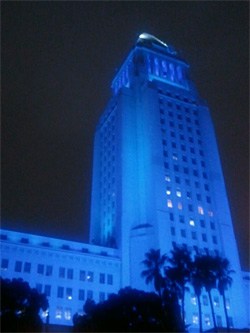 L.A. City Hall to go lavender for Pride: "City Hall will be bathed in lavender in celebration of LGBT Heritage Month, marking the City's first-ever 'Lavender Lights,' presented by CIROC Ultra Premium Vodka. The lights will shine on City Hall throughout the month of June. The pylons at LAX will also glow purple from June 1-8."

Michigan attitudes shift on same-sex marriage: "Nearly three out of four Michigan residents now believe that gay couples should be allowed to get married or engage in civil unions, up from 62-percent last August.  Republicans and independents are about evenly split on the issue."

South African father says his son was set on fire and killed for being gay: "Reverend Casper Edward Daniels, 59, says he is sure his son's murder was a hate crime. The attacker set his son's body alight with the focus of the injuries on his private parts and legs. The mutilated, smouldering body of Neil Daniels, 36, was discovered on Monday night by a neighbourhood watch member in a reed-filled area in Milnerton called The Vlei. The Brooklyn man's burning corpse was found two days after three witnesses saw how he was stabbed."