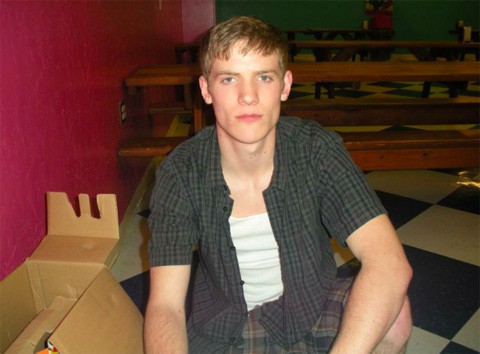 UPDATE: Flanary has been found SAFE.
Police and relatives are searching for 22-year-old Evan Flanary, who went missing almost a week ago on June 19th after meeting a stranger on an online dating app. Police have not disclosed which app Flanary was using though many people are assuming it was Grindr or something similar.
SFist writes:
According to one commenter on SFAppeal who says she's Flanary's sister, Flanary was last seen on the 400 block of Harrison Street near Fremont Street in SoMa around 5:30 p.m. last Tuesday.
Flanary's mother has set up a website:
This is my son, Evan Flanary, 22, 6ft 1, 160 lbs, blonde/blue wearing blue jeans and gray hoody. Last seen on foot in the mission district in San Francisco on June 19 2012 meeting a stranger from a social phone app contact. This is not like him to disappear. He has no money and his phone has died.
According to reports he was also wearing a "Cal" hat.
Anyone with information should contact the San Francisco Police Missing Persons Department 415-734-3268 or J.D. Berlingeri 541-680-2616 or their local Police Dept. Share this website on Facebook or retweet on Twitter if you can assist. Your assistance is very much appreciated. Thank you.