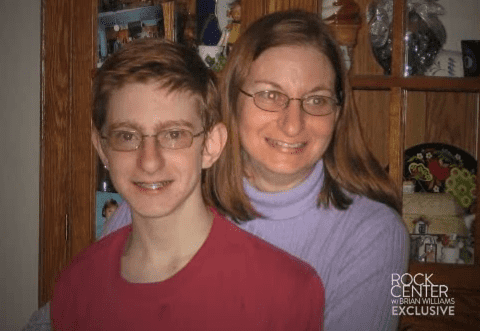 For the first time since his 2010 suicide, Tyler Clementi's parents are sitting down for a formal interview to discuss the young man's life and death.
In an interview with NBC News' Lester Holt, Tyler's father, James, admits Tyler had issues with depression that led to his suicide, but also insists that roommate Dharun Ravi's spying "was the straw that broke the camel's back."
Jane Clementi agrees, telling Holt that the "humiliation" of having his private sex life tweeted and shared was too much for her son to bear. ""I think it was – it was the humiliation that his roommates and his dorm mates were watching him in a very intimate act and that they were laughing behind his back," she says. "The last thing that Tyler looked at before he left the dorm room for the bridge was the Twitter page, where Ravi was announcing Tyler's activities."
Mrs. Clementi also opens up about how her son, who had only come out to her a few weeks before his death, changed her view of homosexuality.
She says the news [of Tyler's homosexuality] "shocked" her, in part because of her strong Christian faith. Since then she says she's gone from "point A" in her beliefs "to point B."

"Was that point A, the point of 'homosexuality is a sin?'" asked Holt.
"Well, yes," Mrs. Clementi answered. "And of trying to just accept it."

She said she also realizes that Tyler may have misread her reaction during their conversation. He later texted a friend that his mother had rejected him after he came out to her.

"It just was like a dagger," Mrs. Clementi said. "And that took me a long time to process. Because I did not think I had rejected him."
The interview airs tomorrow night. Judging from the short clip included AFTER THE JUMP, I recommend you keep a hanky close…
Watch NBC's teaser AFTER THE JUMP.