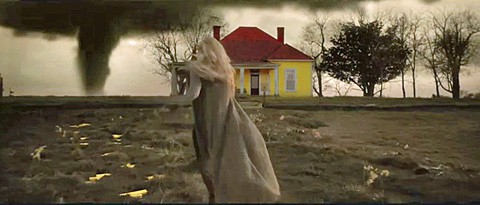 Over the weekend, Brandon reported that Carrie Underwood has become one of the highest-profile country stars to show her support for marriage equality.
Said Underwood, if you missed it: "As a married person myself, I don't know what it's like to be told I can't marry somebody I love, and want to marry. I can't imagine how that must feel. I definitely think we should all have the right to love, and love publicly, the people that we want to love."
So why not celebrate Underwood by watching the teaser she dropped today for her upcoming "Blown Away" video, before she gets sucked up into this twister.
Check it out, AFTER THE JUMP…