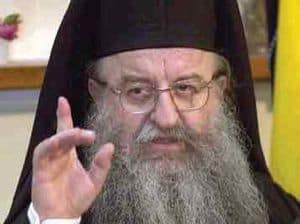 Yesterday's Pride Parade in the Greek city of Thessaloniki was violently disrupted by a group of 50 or so thugs who pelted the approximately 400 revelers with eggs and water bottles. Police intervened quickly, and no one was injured. From the AP:
In recent days, Anthimos, the senior Greek Orthodox cleric in Thessaloniki, had publicly criticized the planned gay pride parade. Anthimos, who only uses one name, is known for outspoken speeches on social and political issues.
The AP doesn't report whether the egg-throwers were Anthimos fans. They might have just been fascists.