Space smells like manly things.

Great White Shark bites surfer in half off Australia's west coast. "He was surfing near Wedge Island, north of Perth, with a friend when he was mauled by the huge shark, said to be up to five metres (16 feet) long."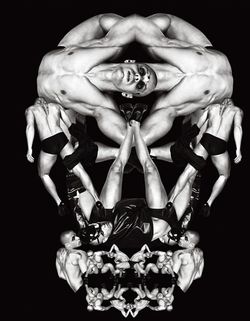 Kazaky does V Magazine.

Aretha Franklin to judge American Idol?

Newark, NJ Mayor Cory Booker did an 'Ask Me Anything' on Reddit over the weekend.

Anthony Weiner to run for mayor of NYC? "The disgraced former congressman — who's sitting on a $4.5 million campaign war chest — is mulling a bid for citywide office next year and "seriously considering" a mayoral run, multiple sources told The Post. The cocky pol is also open to the post of public advocate as a backup plan, said sources, who described the Queens Democrat as 'desperate' to get back into politics."

VIDEO: Beyonce reads letter to Michelle Obama in new campaign ad.

141 uncounted ballots found from contentious Anchorage, Alaska election in April in which an LGBT non-discrimination ordinance failed. "The city's election commission will be asked to review the 141 ballots in public session. The municipal attorney said the Anchorage Assembly will have to recertify the April election after the Election Commission acts, the statement said."

Close-Up Cavill: New Man of Steel poster released.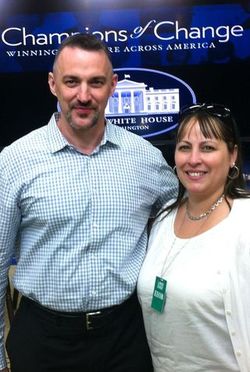 White House honors Ali Forney Center's Carl Siciliano as a 'Champion of Change' for his work advocating for homeless LGBT youth.

Musto: Why aren't Tom Cruise and John Travolta better friends? "They're both movie stars who've gotten second and third winds in their career, despite recent flicks that shall we say underperformed a bit, proving that titles with Rock or Savages don't usually sell on the big screen. They're both extremely physical in their endeavors, they've both worn long hair for roles, they both grin a lot, and they're both Scientologists with a strong belief in Hubbard's holy scriptures. And they're ladykillers."

Channing Tatum visits George Clooney at his Lake Como, Italy villa.

Sylvester Stallone speaks out on death of son Sage: "When a parent loses a child there is no greater pain. Therefore I am imploring people to respect my talented son's memory and feel compassion for his loving mother Sasha. This agonizing loss will be felt for the rest of our lives. Sage was our first child and the center of our universe and I am humbly begging for all to have my son's memory and soul left in peace."

Penn State to keep statue of Joe Paterno?

Male model fix: Austin Sanderson.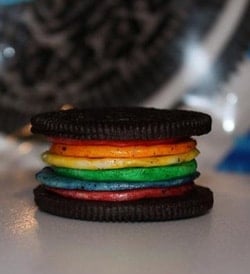 Real Pride Oreo cookie attempt.

NYT on the ecology of disease: "If we fail to understand and take care of the natural world, it can cause a breakdown of these systems and come back to haunt us in ways we know little about. A critical example is a developing model of infectious disease that shows that most epidemics — AIDS, Ebola, West Nile, SARS, Lyme disease and hundreds more that have occurred over the last several decades — don't just happen. They are a result of things people do to nature."

Lobsters, lobsters everywhere.

Microsoft and NBC News have web divorce: "The site became NBCNews.com, signifying the end of a relationship between NBC and Microsoft that dates back to the earliest days of the commercial Web. Early next year, MSNBC.com will be reborn as a stand-alone site for the cable channel MSNBC, ending the brand confusion that has plagued the site in the past."