Past year is warmest on record.

VIDEO: FOX News silences same-sex marriage opponent.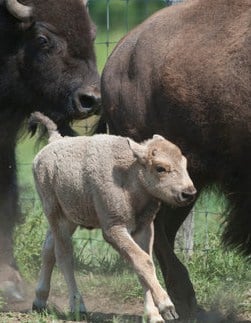 "Sacred" white bison born on Connecticut farm.

Lindsay Lohan, Lady Gaga and Lana Del Rey have slumber party at the Chateau Marmont in Los Angeles.

An eyewitness to the Trayvon Martin killing? "The woman said she was lying in bed, reading a book when she heard a commotion outside. Turning off the bedroom light, she grabbed her phone to call the police and peered into the darkness where she saw two men struggling on the ground."

Televangelist and former Gingrich faith coalition co-chair Michael Youssef says the Episcopal Church is not Christian but Satanic because of its acceptance of gays: "There are only two ways — God's and Satan's. There are only two kingdom's — God's and Satan's. And there are only two churches — God's and Satan's. For any faithful worshipper of Jesus Christ, there can be no doubt as to which camp the Episcopal Church now belongs."

VIDEO: The first two minutes of the new season of Dexter.

Ryan Gosling is odds on favorite to play Christian Grey in 50 Shades of Grey adaptation.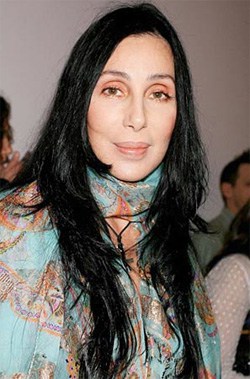 WTF is MDNA? Cher throws shade at Madonna. Madge sued over Vogue samples 22 years later.

Woman reports being raped at Swinging Richards gay strip club in Atlanta: "The victim told officers she was raped at the club by two strippers around midnight on June 9. She told officers she had seven shots before heading to the club that night. She admitted to being intoxicated at the club during the incident, according to Atlanta police reports. The woman claimed to have bought a lap dance from one of the strippers sometime before midnight."

Stephen Dorff shows off his tight bod in Ibiza.

RuPaul demands a 'Rupology' from DirecTV for dumping LOGO, other Viacom channels.

Anderson Cooper sells NYC midtown penthouse: "But change, as they say, is good, and Mr. Cooper has done well, netting slightly more than the $3.75 million ask for the place, listed with Prudential Douglas Elliman broker to the stars Raphael De Niro."

Atlantic: Biden never apologized to Obama for getting out ahead on gay marriage. "What did happen is that Obama White House staff and campaign advisers went nuts and angrily denounced Biden for triggering what they thought would be a gay marriage political nightmare after comments on a Sunday morning talk show. Jay Carney, spokesman for the president and former spokesman for Biden, was widely acknowledged to be an exception to the tension and was working hard to bridge the mutually angry camps."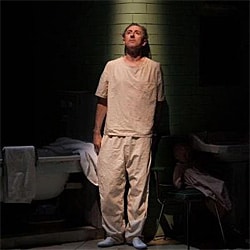 David Mixner reviews Alan Cumming's new production of Macbeth.

Body found in gay sauna in London: "The body of a man was found at the gay sauna Chariots in east London yesterday. The man was found in the Chariot Roman Spa in Fairchild Street, at about 7.20am and is yet to be identified."

Gay cannibal killer Luka Magnotta attracts groupies.

Activist calls on Advocate to retract article based around Islamophobic hoax. "This claim reported by The Advocate is pure nonsense. It is a hoax purveyed by someone affiliated with the David Horowitz Freedom Center, an extreme right-wing organization whose founder and namesake is well-known for uncivil and racist attacks on liberal, progressive and leftist political groups."