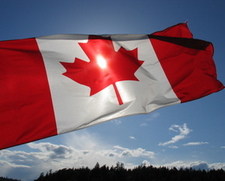 Lawmakers in Ontario, Canada, last month passed a law requiring schools allow students to form gay-straight alliances that almost everyone can agree helps build understanding, self-esteem and general community for LGBT and heterosexual students alike, thereby reducing anti-gay bullying.
Note I said, "almost everyone." Catholic and other religious groups always opposed the bill and are now trying to start their own kind of clubs, "respecting difference clubs."
Canada's The Observer reports:
The director of Parents as First Educators said Thursday they won't stand for the province bullying them into creating gay-straight alliance clubs in Catholic schools.

"We're calling upon Ontario Catholic Trustees to implement 'respecting difference' clubs as the responsible solution to bullying in schools," Teresa Pierre said.
…
They said they wanted to create respecting difference clubs, which would still address issues of students who were being bullied, but stayed true to traditional Catholic teachings on sexual behavior and values.

"PAFE is requesting the trustees to continue to implement these clubs in all Catholic schools in spite of the passing of Bill 13," Pierre said.
Basically PAFE's proposed clubs are exactly the same, save for the explicitly LGBT-inclusive name. Meanwhile, The Observer reports that Catholic schools can reject any club they feel tarnishes their religious character, so this protest really end up being for naught.