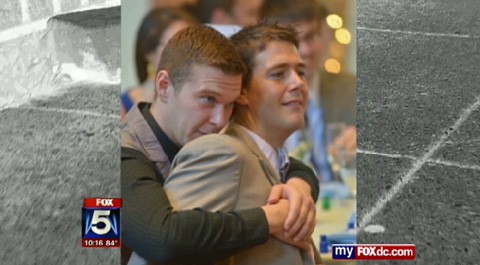 A gay D.C. couple were badly beaten over the weekend in an attack police are investigating as a hate crime.
It happened just after midnight on Sunday morning on the 1900 block of 3rd Street in Northeast D.C.
Michael Joel Hall and his partner, Michael Roike, were jumped by a gang of men as they were walking home. The men had been dropped off near their home, when friends say they were ambushed. The group severely beat Hall. His cheek was broken and he suffered other facial injuries. Roike was also beaten, but his injuries were far less severe.
Roike's mother, Michelle, says she is convinced the men would have been killed had it not been for a woman and her boyfriend who intervened.
Watch, AFTER THE JUMP…
A Facebook page and Paypal account have been set up to support the couple. Hall's apartment was also recently destroyed in a fire. He has no health insurance.