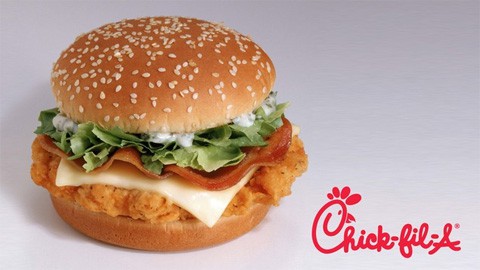 Log Cabin Republican Executive Director R. Clarke Cooper weighs in on the Chick-fil-A controversy in a HuffPost piece: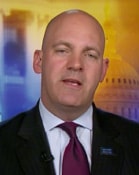 Turning a chicken sandwich into Public Gay Enemy Number One makes LGBT people look superficial, vindictive and juvenile — everything that we as a community have worked hard to overcome. Remember, employers don't want drama queens on the payroll, military service is serious business, and marriage is not a right society grants to spoiled children. While in a perfect world our equality should not depend on our good behavior, in a world where our rights too often hinge on political reality, the way our movement conducts itself matters.
The "movable middle" moves both ways, and they don't like seeing people attacked relentlessly for their religion. Whatever the nuances, these voters see a man standing up for his beliefs against a politically powerful mob dead-set on driving him out of business. It's un-American, and when fellow conservatives are finally standing up and speaking out for marriage equality as consistent with the sober values of responsibility and commitment, splashing a popular American company with metaphorical chicken blood in protest is nothing less than friendly fire.
Even if marriage equality activists "won" and Chick-fil-A went out of business tomorrow, what would be gained? True, some businesses may hesitate to donate to antigay causes in the future, but LGBT people would have handed antigay organizations a weapon better than money can buy — confirmation that gay people really are the thought police, willing and able to use the power of the state to impose our will on oppressed social conservatives.
Reminder: Tomorrow is Mike Huckabee's 'Chick-fil-A Appreciation Day'.