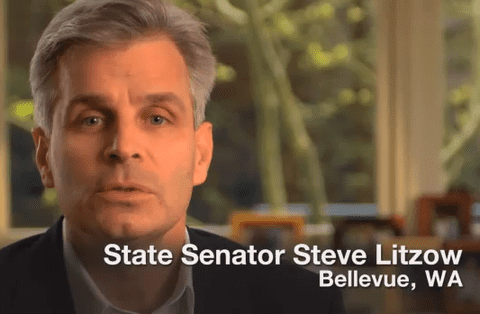 Continuing his tradition of standing up for LGBT citizens, Republican State Senator Steve Litzow joined pro-equality group Washington United For Marriage to fight a referendum that could potentially reverse a legislature-approved law granting marriage rights to same-sex couples.
"I was one of the first Republicans to sponsor marriage equality because I believe it's the right thing to do," Litzow explains in the video, one in a series called "Why Marriage Matters," which also enlisted Methodist Minister Melvin Woodworth.
Litzow continues, "I believe every adult should have the right to choose the person they love and who they marry."
Watch the rest of Litzow's remarks AFTER THE JUMP.