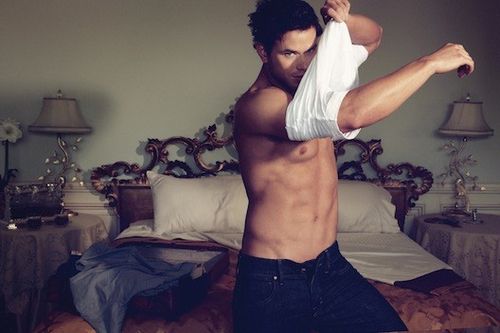 Kellan Lutz and Camilla Belle have been cast as a secretive straight couple living in a world where gays are in the majority, in a new film called Love Is All You Need?, according to the Hollywood Reporter:
The film is set in a world where homosexuality is the norm and follows several storylines. Belle, who is in final negotiations, will play a star quarterback (yes, you read that right) adored by a large fan base while Lutz, whose deal is closed, is an aspiring journalist. The two fall in love, with their relationship growing in secret, but when the romance becomes public, the two find themselves being bullied.
The film was co-written by and will be directed by Kim Rocco Shields.