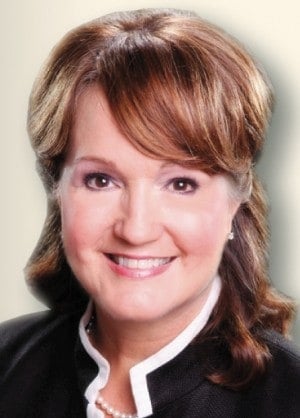 As part of the ongoing, post-Katrina libertarianization of Louisiana, thousands of students will begin the 2012/13 schoolyear in private schools, their tuitions paid by government voucher. Louisiana's finest schools won't offer many spots to voucher kids; most students will be attending obscure institutions, nearly all of them religious. In June, Reuters described some of those schools:
The school willing to accept the most voucher students — 314 — is New Living Word in Ruston, which has a top-ranked basketball team but no library. Students spend most of the day watching TVs in bare-bones classrooms. Each lesson consists of an instructional DVD that intersperses Biblical verses with subjects such chemistry or composition.

… At Eternity Christian Academy in Westlake pastor-turned-principal Marie Carrier hopes to secure extra space to enroll 135 voucher students, though she now has room for just a few dozen. Her first- through eighth-grade students sit in cubicles for much of the day and move at their own pace through Christian workbooks, such as a beginning science text that explains "what God made" on each of the six days of creation. They are not exposed to the theory of evolution.

"We try to stay away from all those things that might confuse our children," Carrier said.

Other schools approved for state-funded vouchers use social studies texts warning that liberals threaten global prosperity …
This is a-okay, according to Republican State Rep. Valarie Hodges. Or would be. Last month, she came to a terrifying realization:
Rep. Valarie Hodges … says she had no idea that Gov. Boddy Jindal's overhaul of the state's educational system might mean taxpayer support of Muslim schools.

"I actually support funding for teaching the fundamentals of America's Founding Fathers' religion, which is Christianity, in public schools or private schools," the District 64 Representative said Monday.

"I liked the idea of giving parents the option of sending their children to a public school or a Christian school," Hodges said.

Hodges mistakenly assumed that "religious" meant "Christian."
What tipped her off? Between the time that the school voucher law, known as "Act 2" (formerly HB976) was put to vote, and the time Louisiana officials set about figuring out how to fund the thing, a Muslim school asked to be made voucher eligible. From the Livingston Parish News:
"Unfortunately it will not be limited to the Founders' religion," Hodges said. "We need to insure that it does not open the door to fund radical Islam schools. There are a thousand Muslim schools that have sprung up recently. I do not support using public funds for teaching Islam anywhere here in Louisiana."
Now, Rep. Hodges is fighting against Act 2. The school board in her district, the Livingston Parish School Board, has joined with 19 other Louisianan boards in a lawsuit challenging Act 2's constitutionality.