Will red wine headaches soon be a thing of the past?

Longtime Google exec Marissa Mayer named Yahoo! CEO. She's also pregnant.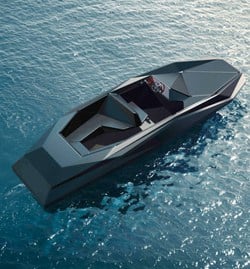 Zaha Hadid designing boat of the future: "The idea is to think of vessels or vehicles as highly individualistic expressions of art, architecture and design, reflecting the edge of what is possible using the most advanced means, including materials, software systems, and methods of fabrication."

Man nipples galore.

Phillippines mourns Rodolfo Vera Quizon Sr., an actor who shot to fame playing gay roles.

Lana del Rey is the new face of H&M.

Why Mitt Romney won't get involved in the dust-up over the "made in China" Olympic uniforms: "For the presumptive Republican presidential nominee, who has repeatedly promised on the trail to 'get tough' on China, opposing the manufacturing seemed a likely stance, except that while at the helm of the 2002 Winter Olympics in Salt Lake City, Romney outsourced the production of torchbearer uniforms to Burma."

Twitter reacts to Florida Lt. Governor Jennifer Carroll's remark that "black women that look like me don't engage in" lesbian relationships.

Rafael Nadal gets Spain's flag for London Olympics.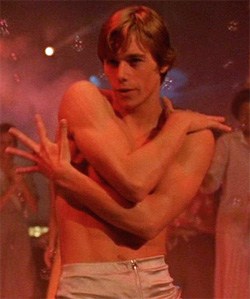 With Magic Mike in mind, Nathaniel Rogers revisits the 1983 male stripper flick A Night in Heaven.

GOProud calls on George Lopez to apologize for calling Mitt Romney "puto". Jimmy LaSalvia: "This is just the latest in a long line of liberals who get a free pass for using gay slurs. 'If a conservative had said that about a liberal politician, the gay left would be chaining themselves to a nearby fence! He should apologize, but like other liberals who say such stuff like that he won't be under any pressure to."

Democrats link Batman villain Bane to Romney's Bain.

Rosie O'Donnell buys $8 million Manhattan pad at St. Vincent's condos.

ABC News: Same-sex families at risk over patchwork of state laws. "Between 2 million and 2.8 million children are being raised by LGBT parents, and because of a patchwork of state laws and no federal protections, many of these children are at risk, according to the report by the Movement Advancement Project, Family Equality Council, Evan B. Donaldson Adoption Institute and the Equality Foundation."

Viral video boosts sales of Scissor Sisters "Let's Have a Kiki".

Pink reveals album artwork for The Truth About Love, along with 30-second song snippet.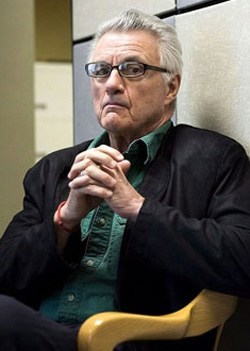 John Irving: "Growing up in the '50s and '60s, I spent more time imagining sex than actually having it. There was a period in that time where I was frightened of half of my sexual fantasises. I was attracted to my friend's mothers, and I did have an occasional crush on a boy in the wrestling team. [But] I liked girls in my life, and it proceeded in a normal, unchallenged course."

Memorial held for gay AP intern Armando Montano, found dead in elevator shaft in Mexico City on June 30.

Mickey Rourke says it's been difficult raisiing money for his Gareth Thomas biopic: "…it's not a comic book, it's not a romantic comedy. It doesn't fall in that category to raise money for. Really, it's been difficult but two years to get a movie up and going isn't bad so I've got nothing to complain about."

Howard Bragman on "casual" outing: "No, do not let the casualness fool you.  Most of the public figures that have come out have taken decades to reach that decision.  And even if you think you already knew and their pronouncements are no big deal, I'm here to tell you it is a big deal.  It's an incredibly courageous act — the single most important thing every LGBT American can do to advance the cause of our civil rights.   While we can take a moment to celebrate what we have achieved, it's important we recommit our efforts to this cause because we have miles to go before we sleep."